Neonya!! Party Hard Sound Halloween 2
29.10.2022, Helsinki, Tiivistämö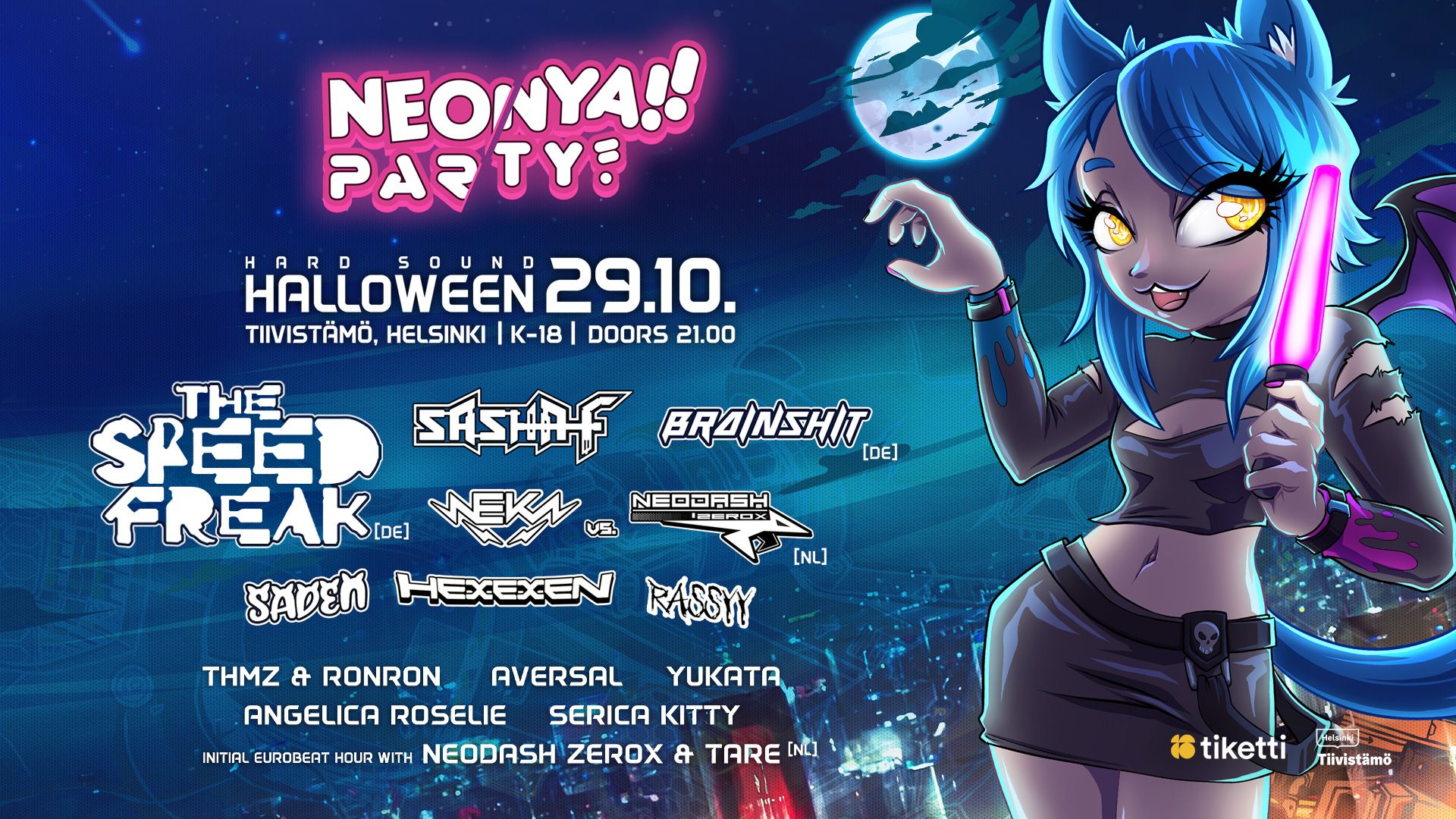 NEONYA!! PARTY HARD SOUND HALLOWEEN 2
Tickets: https://www.tiketti.fi/event/84882
DATE:
29.10.2022
VENUE:
Tiivistämö, Helsinki, Kaasutehtaankatu 1
DOORS: 21:00 - 04:00
AGE LIMIT: K-18
LINE-UP:
🎃 HARD RAVE STAGE 🎃
The Speed Freak (DE)
Sasha F
BrainShit (DE)
Neodash Zerox Vs. NEKA
SadeN
Hexexen
Rassyy

🎃 TOKYO UNDERGROUND STAGE 🎃
Angelica Roselie
Aversal
Serica Kitty
THMZ & RonRon
Yukata
Initial Eurobeat Hour with Neodash Zerox & Tech- / Para Para by Tare
Facebook event at https://www.facebook.com/events/1501059793686388
Neonya!! Hard💜Core
5.12.2022 Tampere, Nightclub Mixei
Neonya!! returns to Mixei in December for another exclusive hard rave event!
More information TBA.