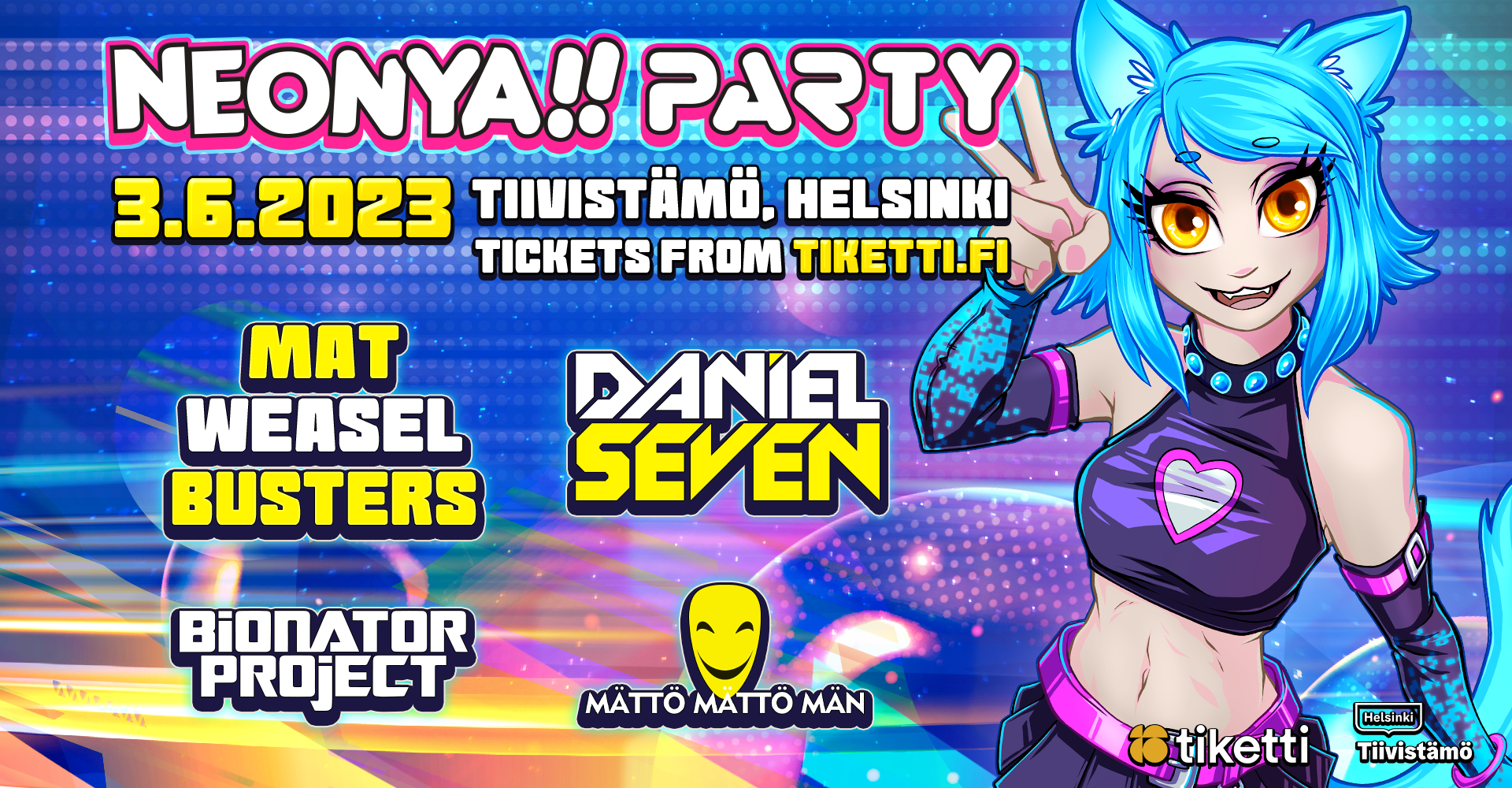 Event: Neonya!! Party: Hardcore Heat
Date: 3.6.2023 (Jun 3rd)
Venue: Tiivistämö, Helsinki
Doors: 19:30 - 04:00
Kick off the summer with the most colorful and happiest rave of the season when Neonya!! Party takes over Tiivistämö with two stages full of fast, furious and happy melodic hardcore and Tokyo club sounds!
HardTek kickbass legend MAT WEASEL BUSTERS (ES), renowned Hard Dance master DANIEL SEVEN (IT), local ambassadors of Frenchcore and J-Core BIONATOR PROJECT and MÄTTÖ MÄTTÖ MÄN, Hardcore terrorizer DJ DEGRADATION (SE/SCO) and a host of Neonya!! DJ:s comprise our biggest and most international line-up to date!
LINEUP:
MAT WEASEL BUSTERS (ES)
DANIEL SEVEN (IT)
BIONATOR PROJECT
MÄTTÖ MÄTTÖ MÄN
DJ DEGRADATION (SE/SCO)

SadeN
Aversal
Serica Kitty
Hexexen
Rassyy
Yukata
NEKA
BLNQ
Tracid Voyager
THMZ B2B RonRon
---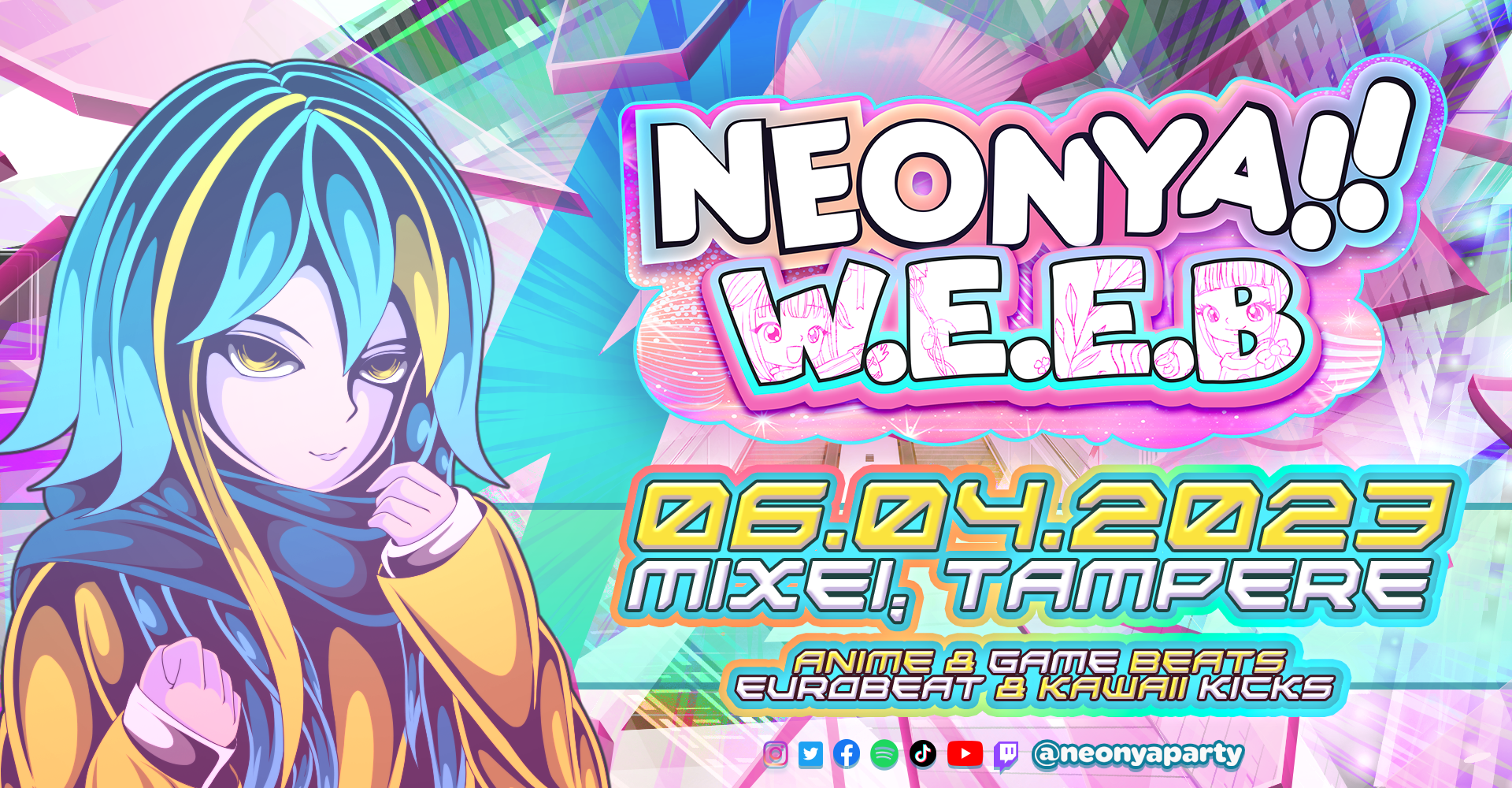 Event: Neonya!! W.E.E.B
Date: 6.4.2023
Venue: Nightclub Mixei, Tampere
Doors: 22:00 - 04:00
Neonya!!'s W.E.E.B party comes to Tampere for the first time! Our W.E.E.B events are dedicated to genres apart from hardcore, so you can rave all night to a wide variety of anime- and game music remixes, eurobeat, touhou bangers, pop and all those kawaii beats!
LINEUP:
DJ Yukata
DJ Tabbels
DJ Kehveli
DJ THMZ
DJ Hexexen - Initial Eurobeat Hour
Mättö Mättö Män - Special J-Set!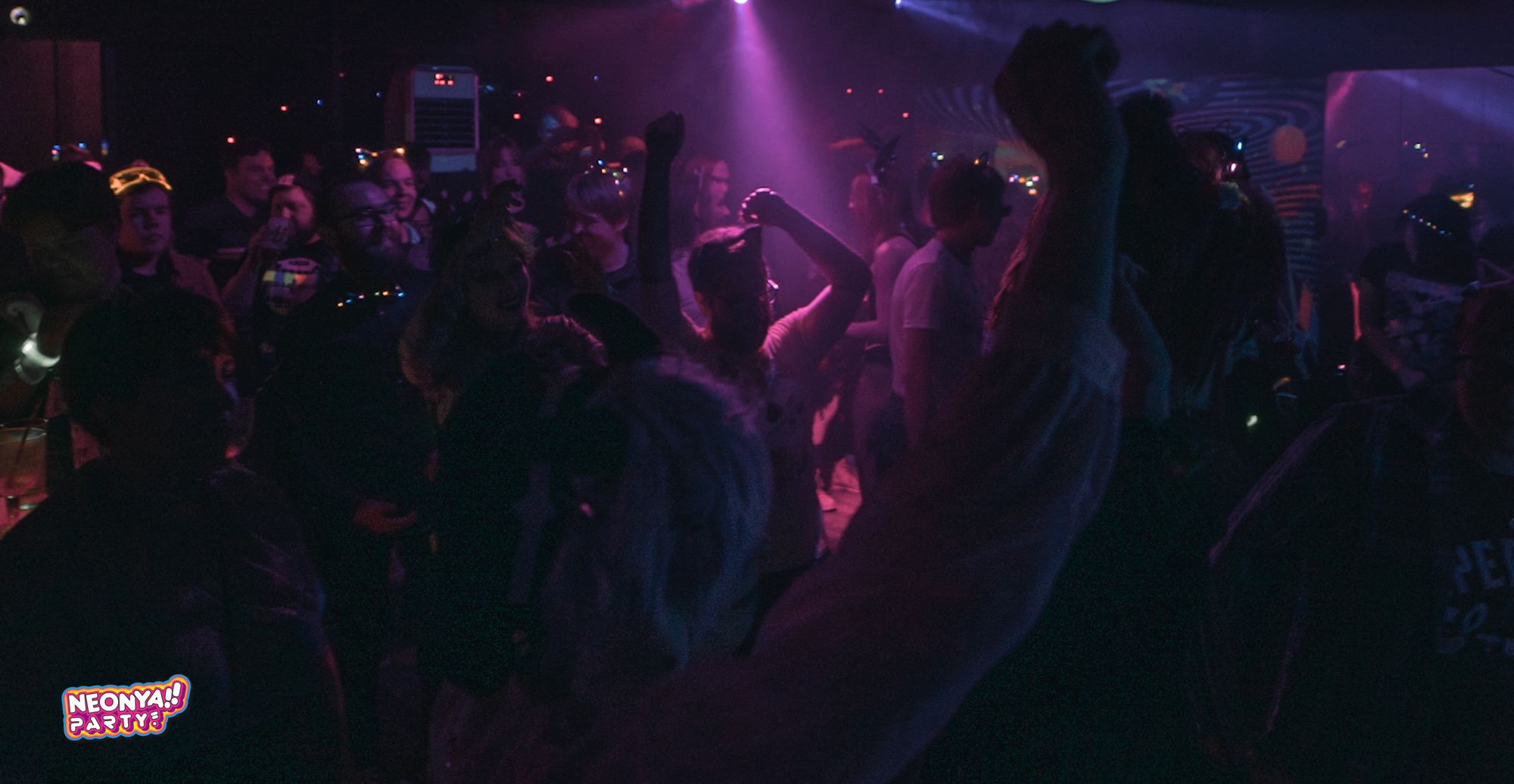 ---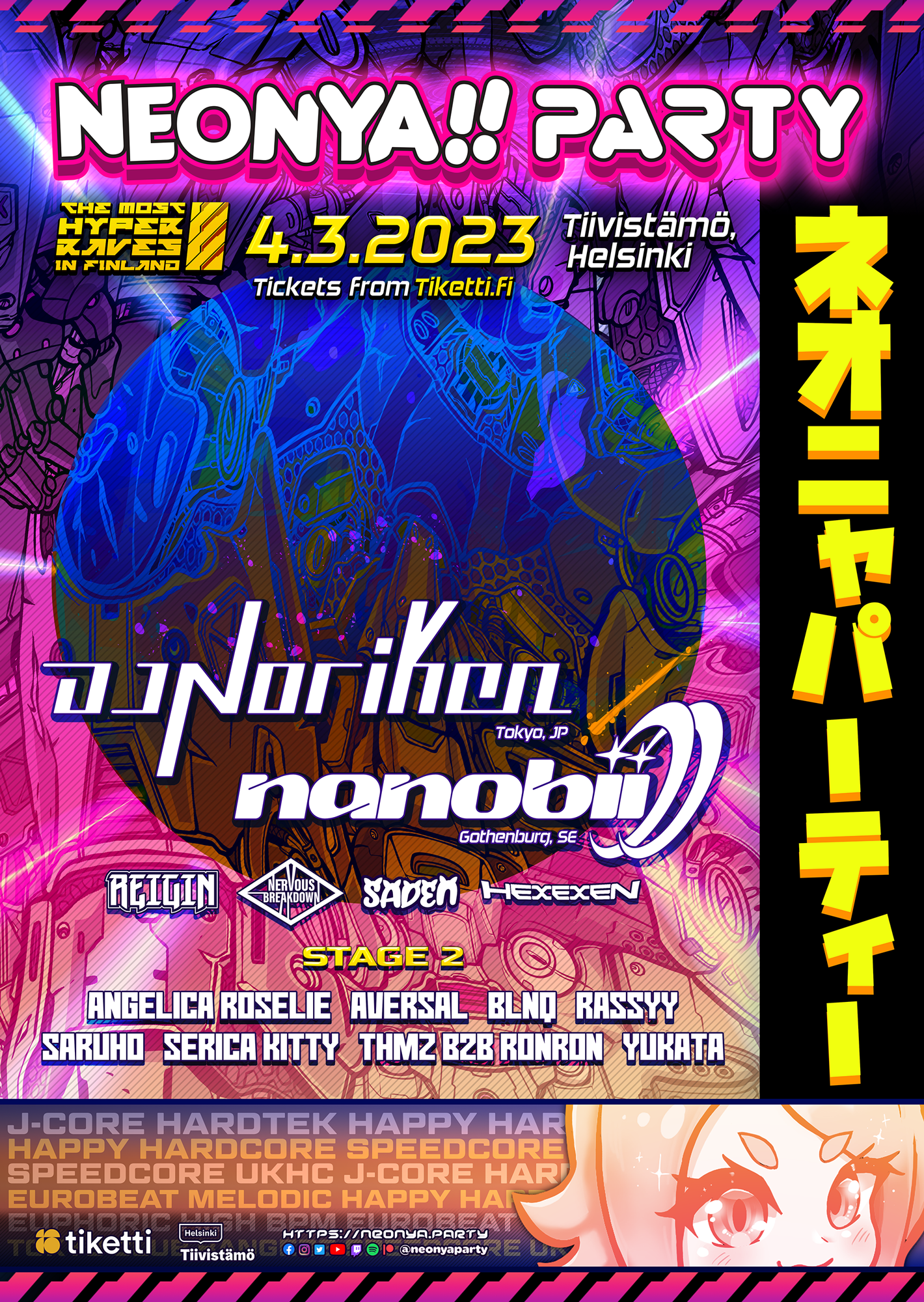 Neonya!! Party
4.3.2023
Tiivistämö, Helsinki
DJ Noriken (JP), nanobii (SE), Reigin, Nervous Breakdown, SadeN, Hexexen, Angelica Roselie, Aversal, BLNQ, Rassyy, Saruho, Serica Kitty, THMZ B2B RonRon, and Yukata.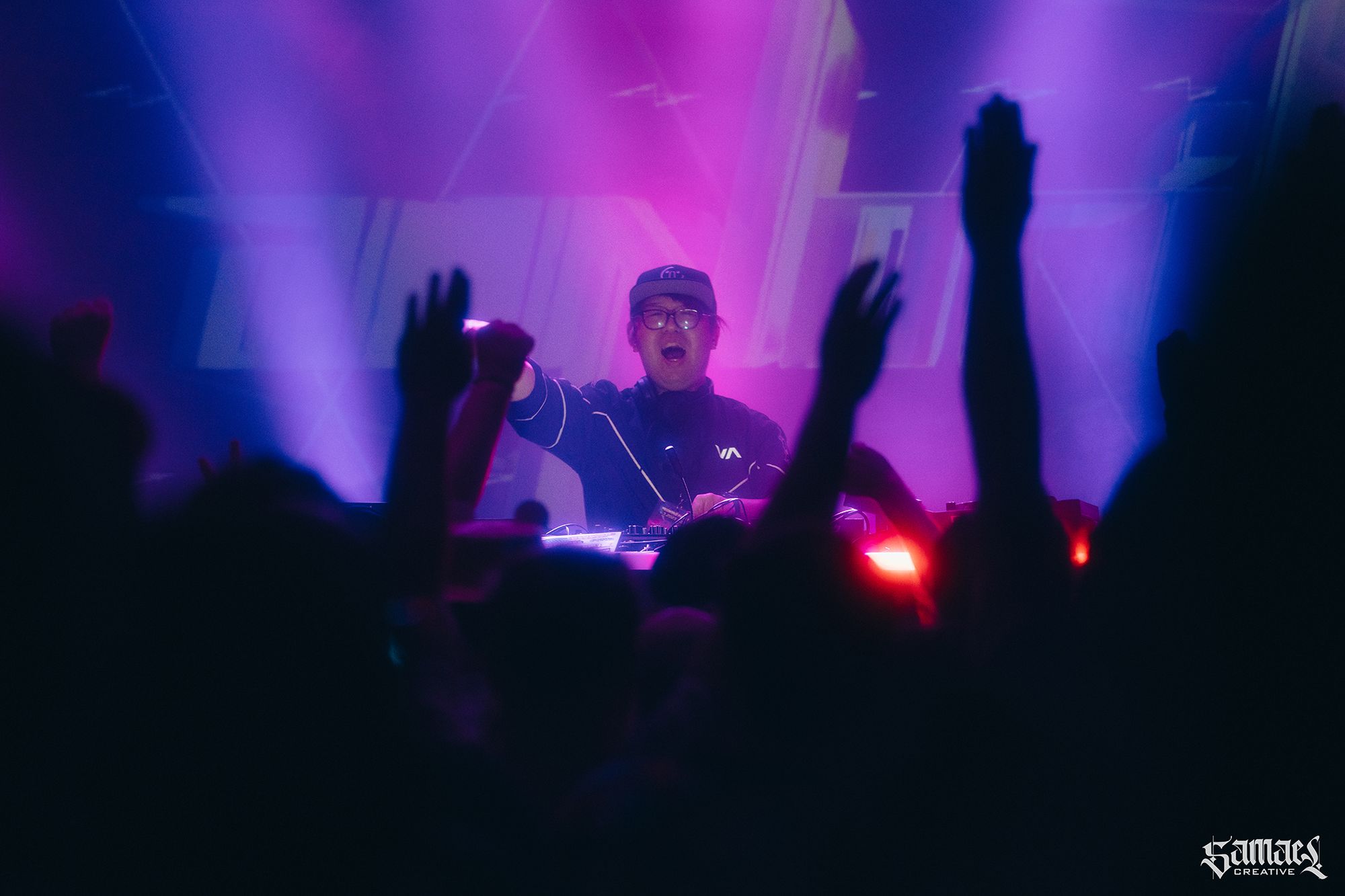 ---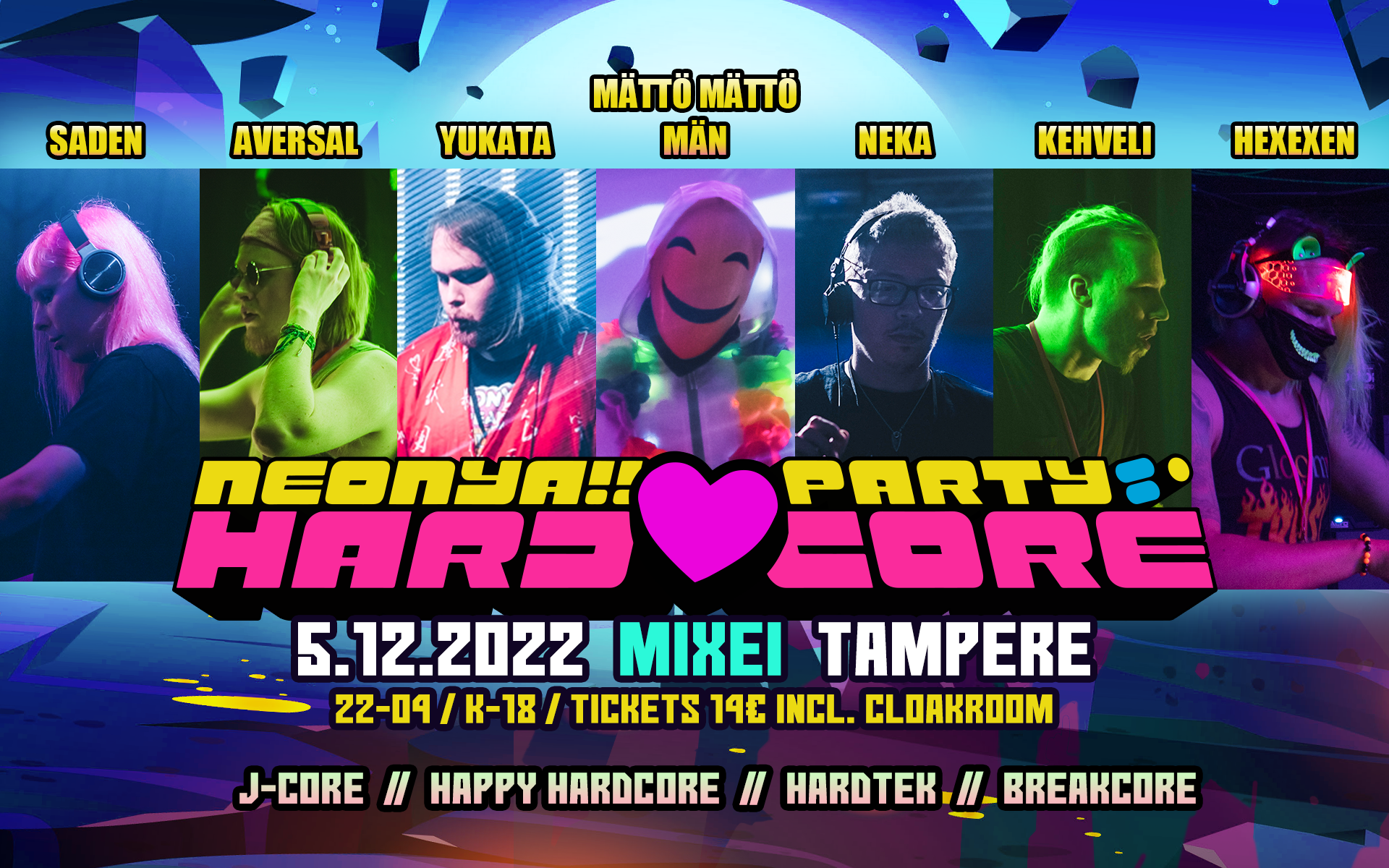 Neonya!! Hard💜Core 2
5.12.2022
Nightclub Mixei, Tampere
---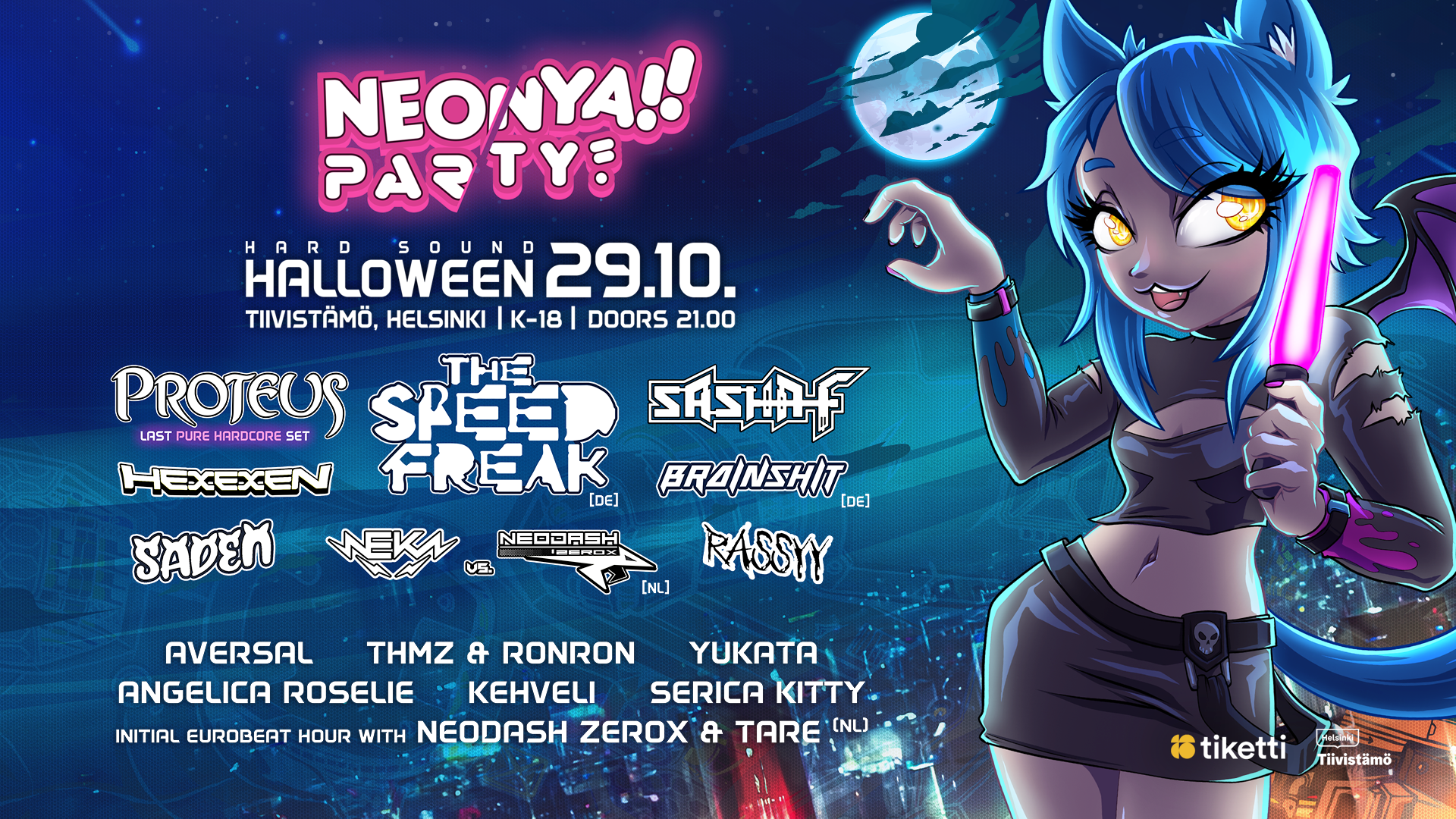 NEONYA!! PARTY HARD SOUND HALLOWEEN 2
29.10.2022
Tiivistämö, Helsinki
LINE-UP:
🎃 HARD RAVE STAGE 🎃
The Speed Freak (DE)
Sasha F
BrainShit (DE)
Neodash Zerox Vs. NEKA
SadeN
Hexexen
Rassyy
🎃 TOKYO UNDERGROUND STAGE 🎃
Angelica Roselie
Aversal
Serica Kitty
THMZ & RonRon
Yukata
Initial Eurobeat Hour with Neodash Zerox & Tech- / Para Para by Tare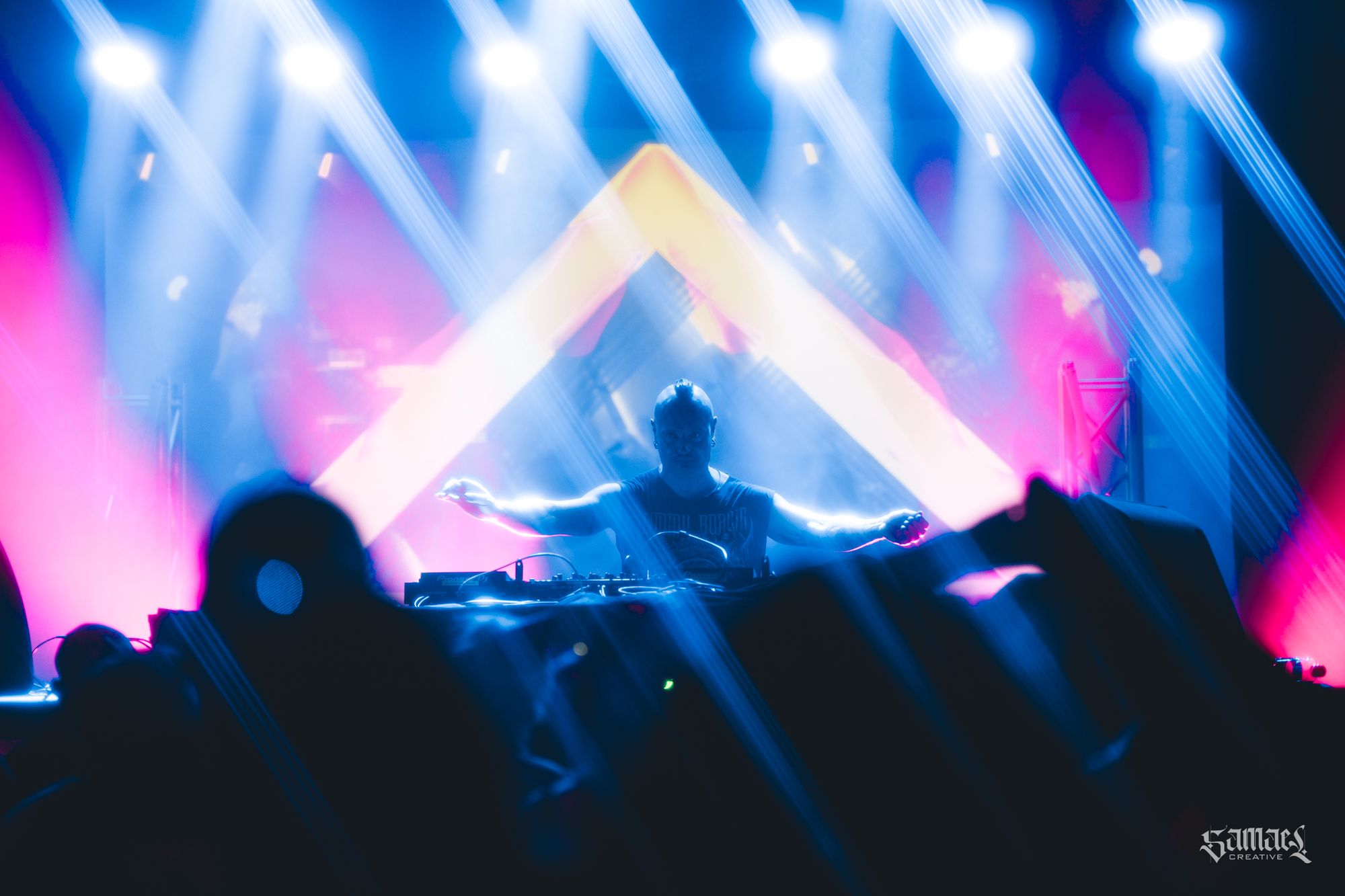 ---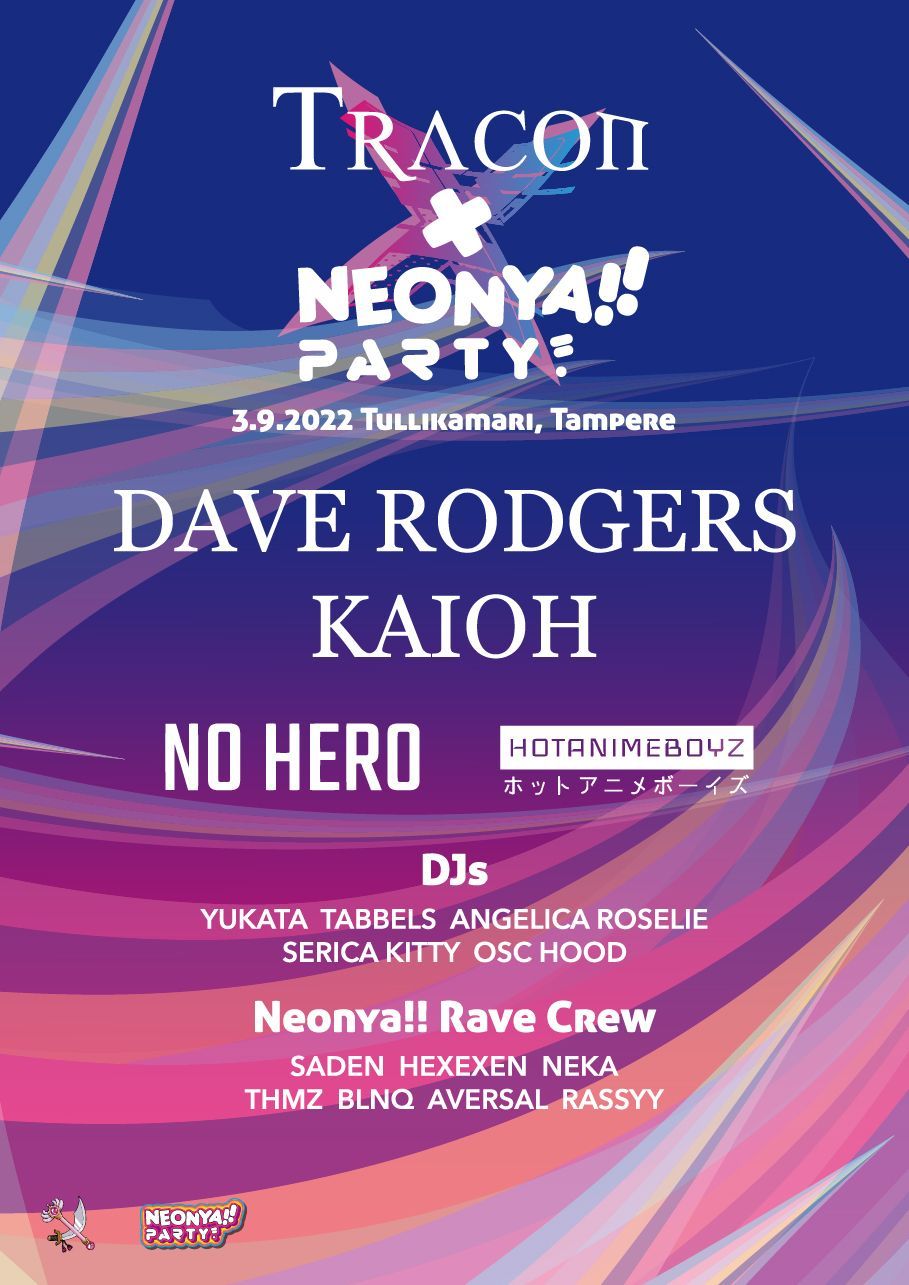 Neonya!! Party joins forces with Tracon, one of the largest non-profit anime and role-playing conventions in Europe! Headlined by the eurobeat legend Dave Rodgers and his son Kaioh, both who perform in Finland for the first time ever, the night will be something truly unique.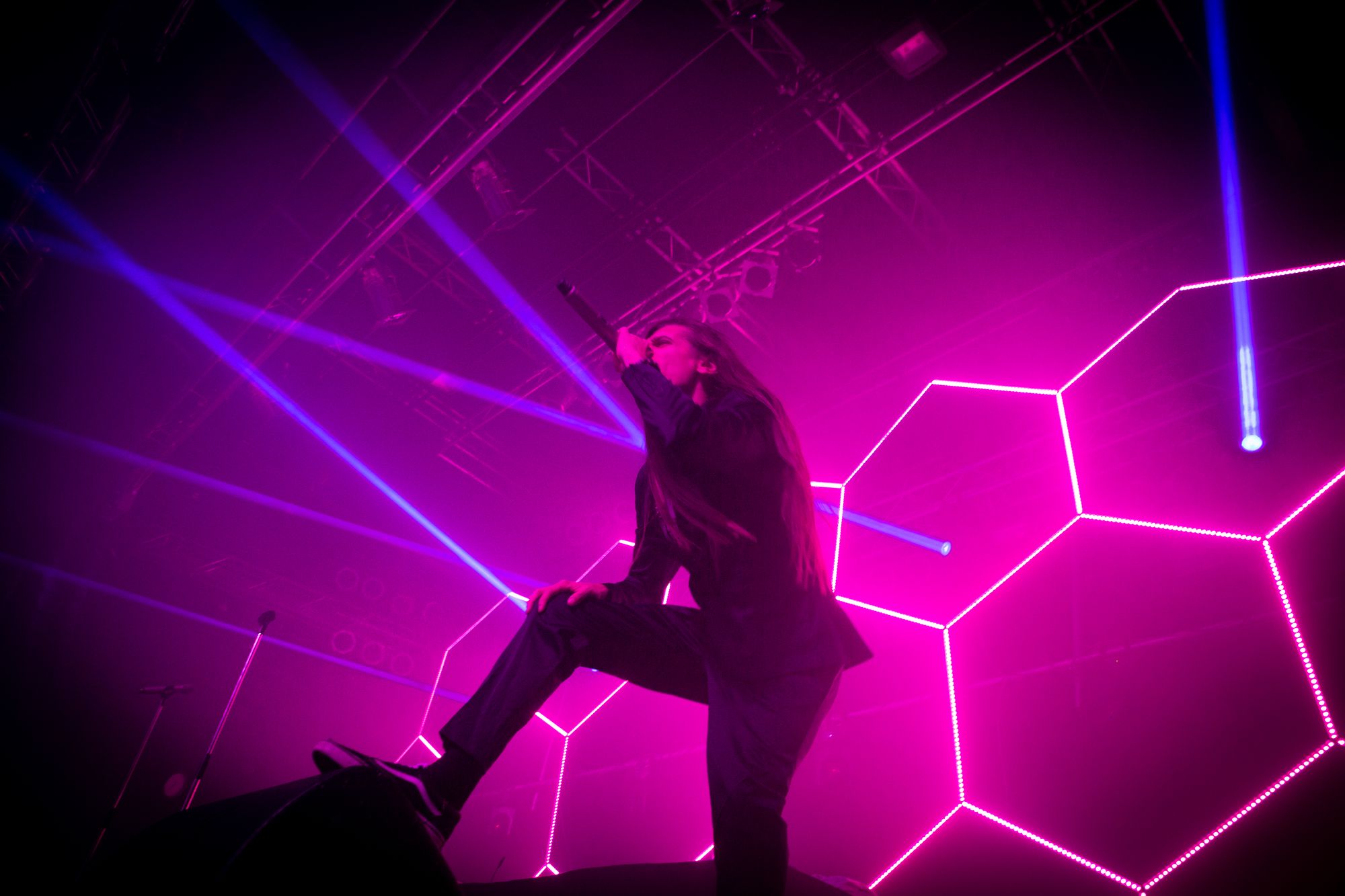 ---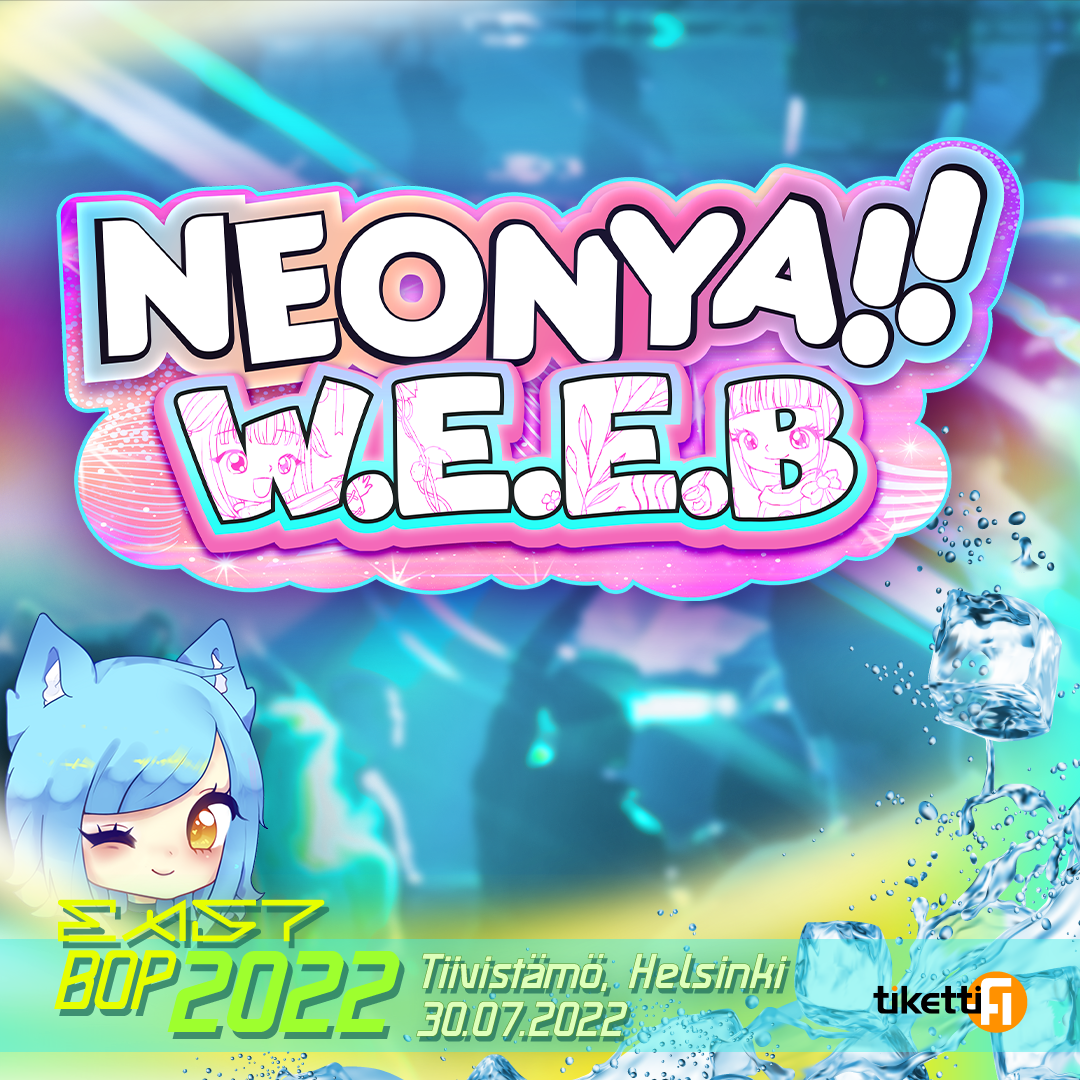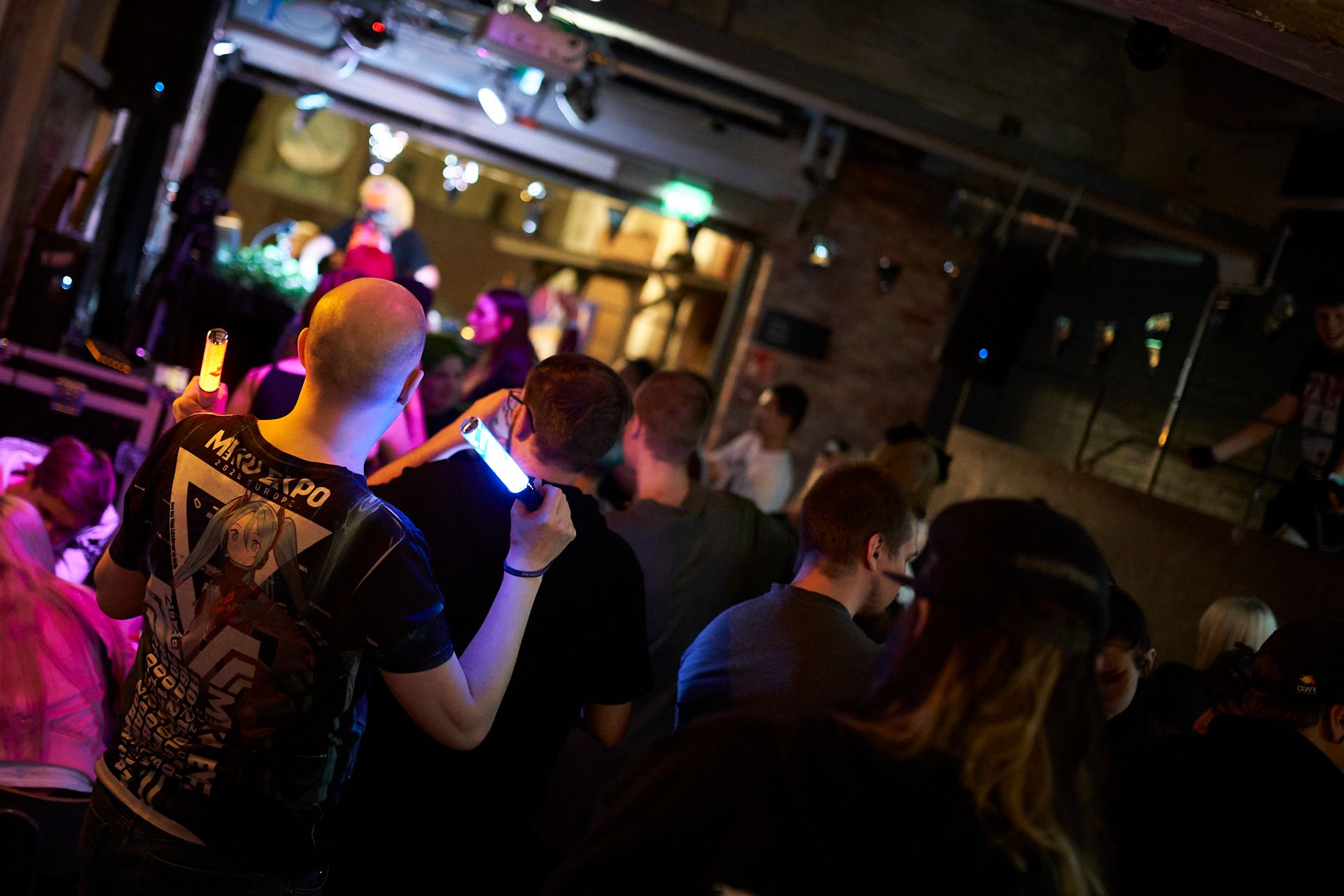 ---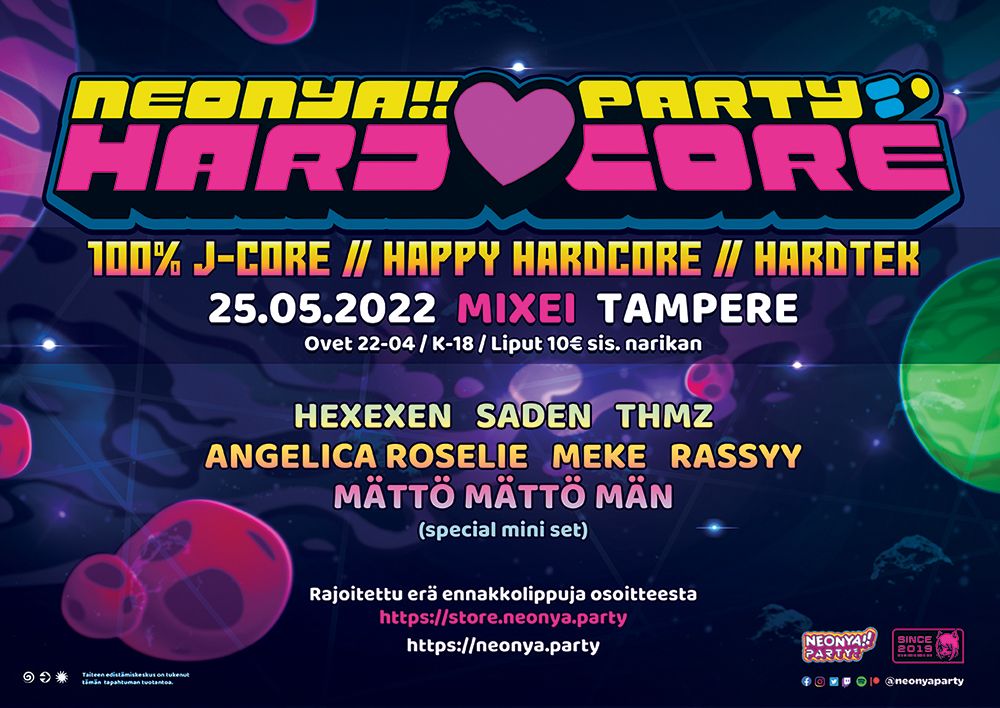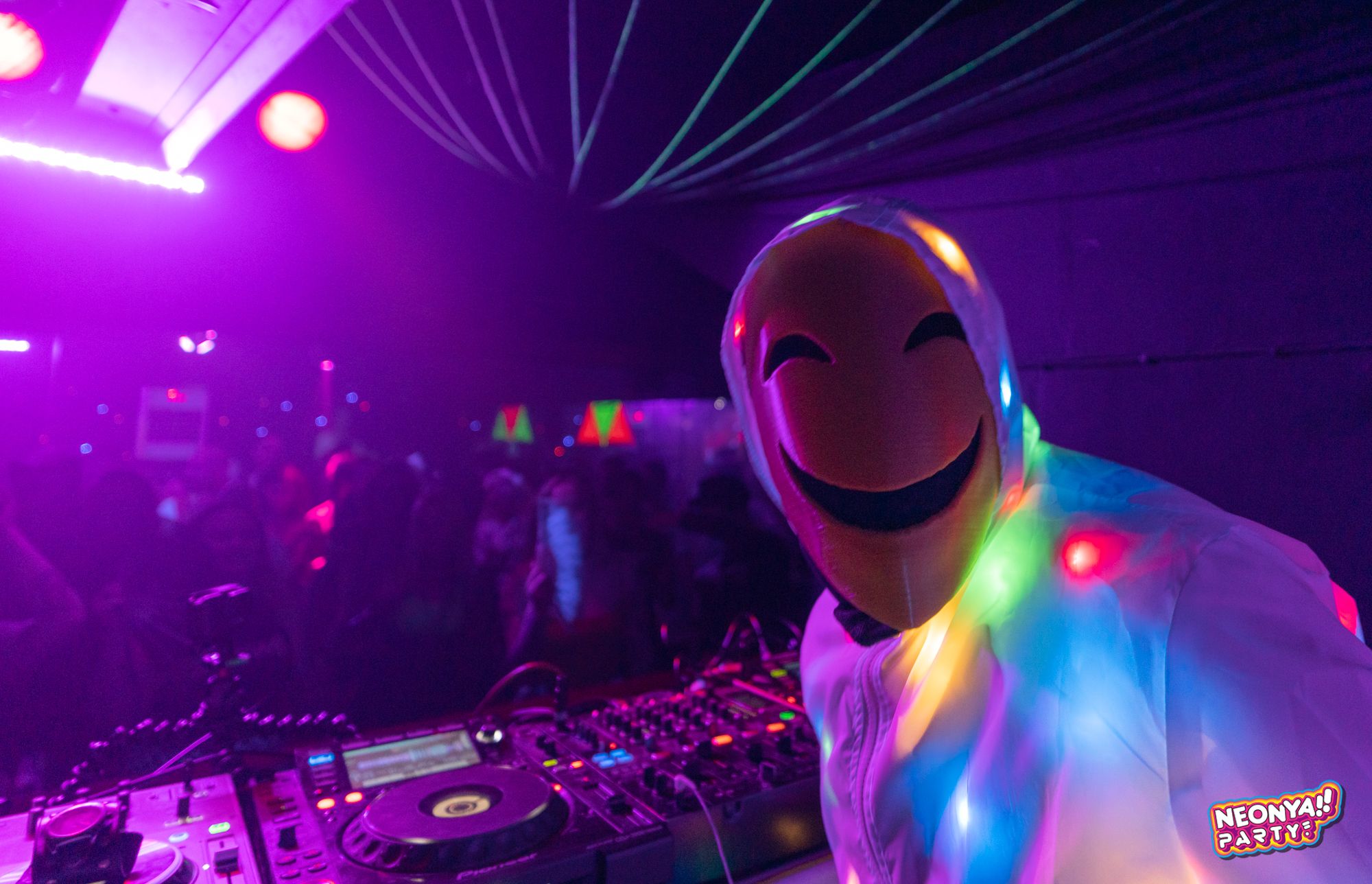 ---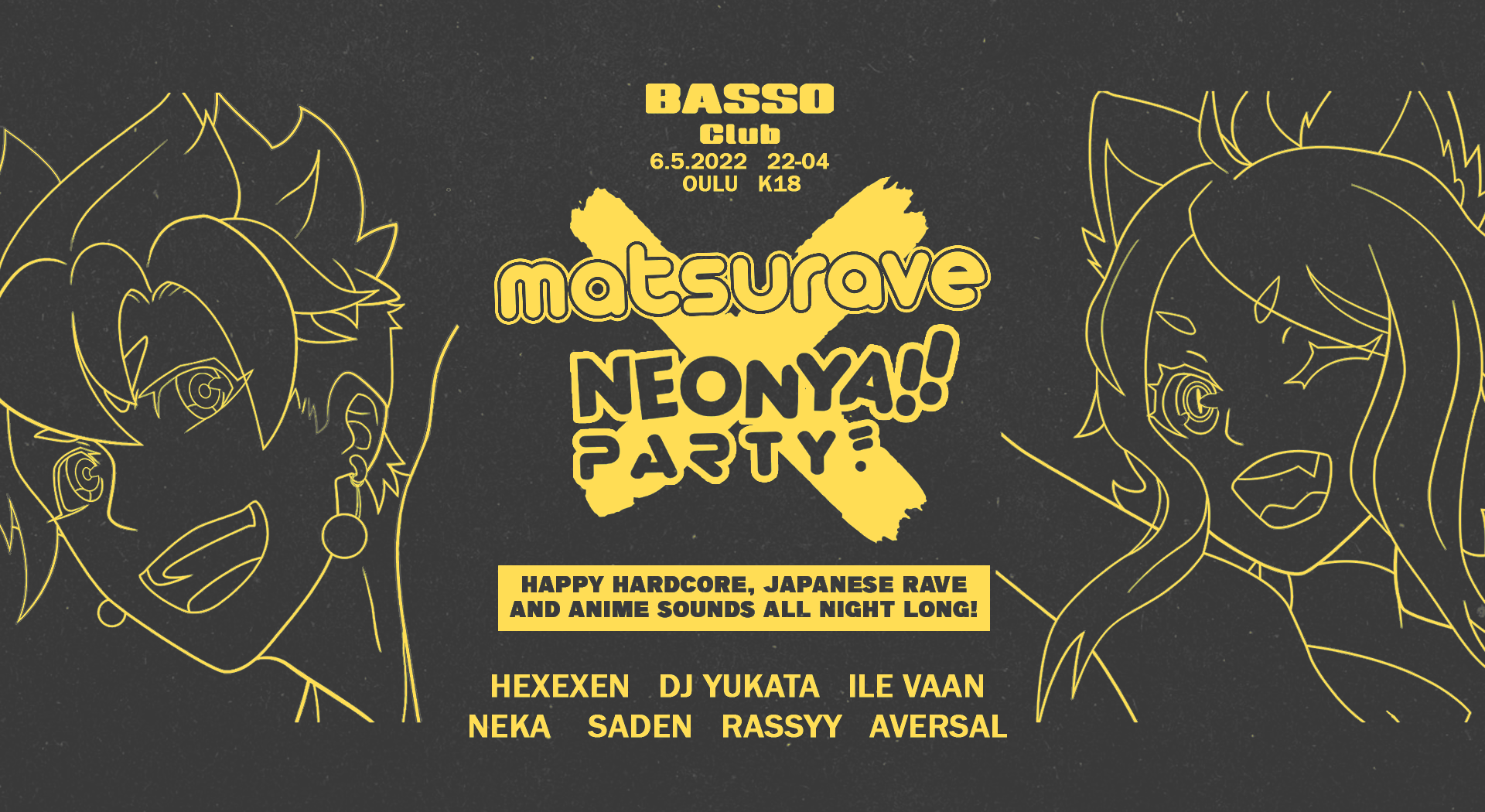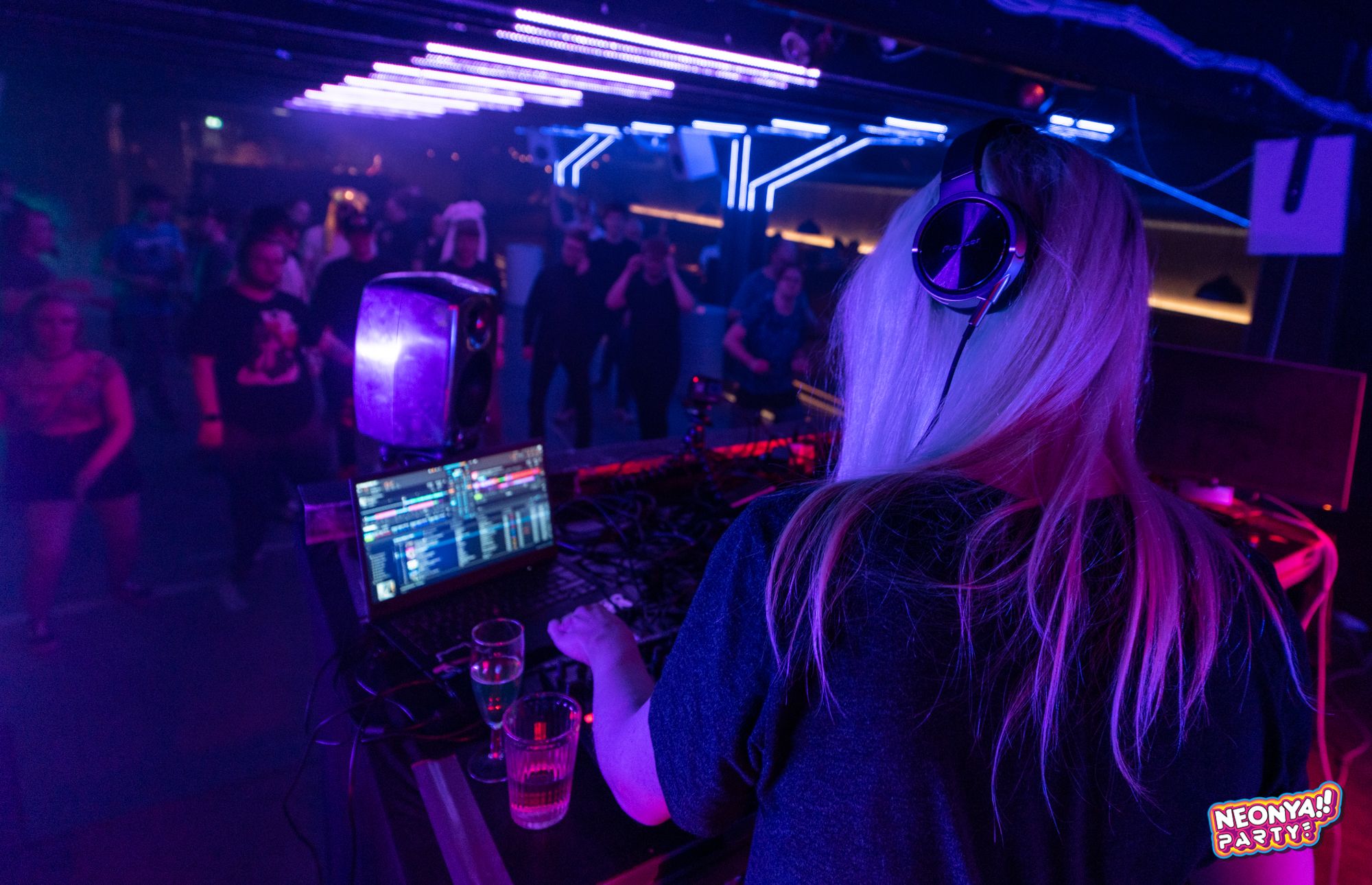 ---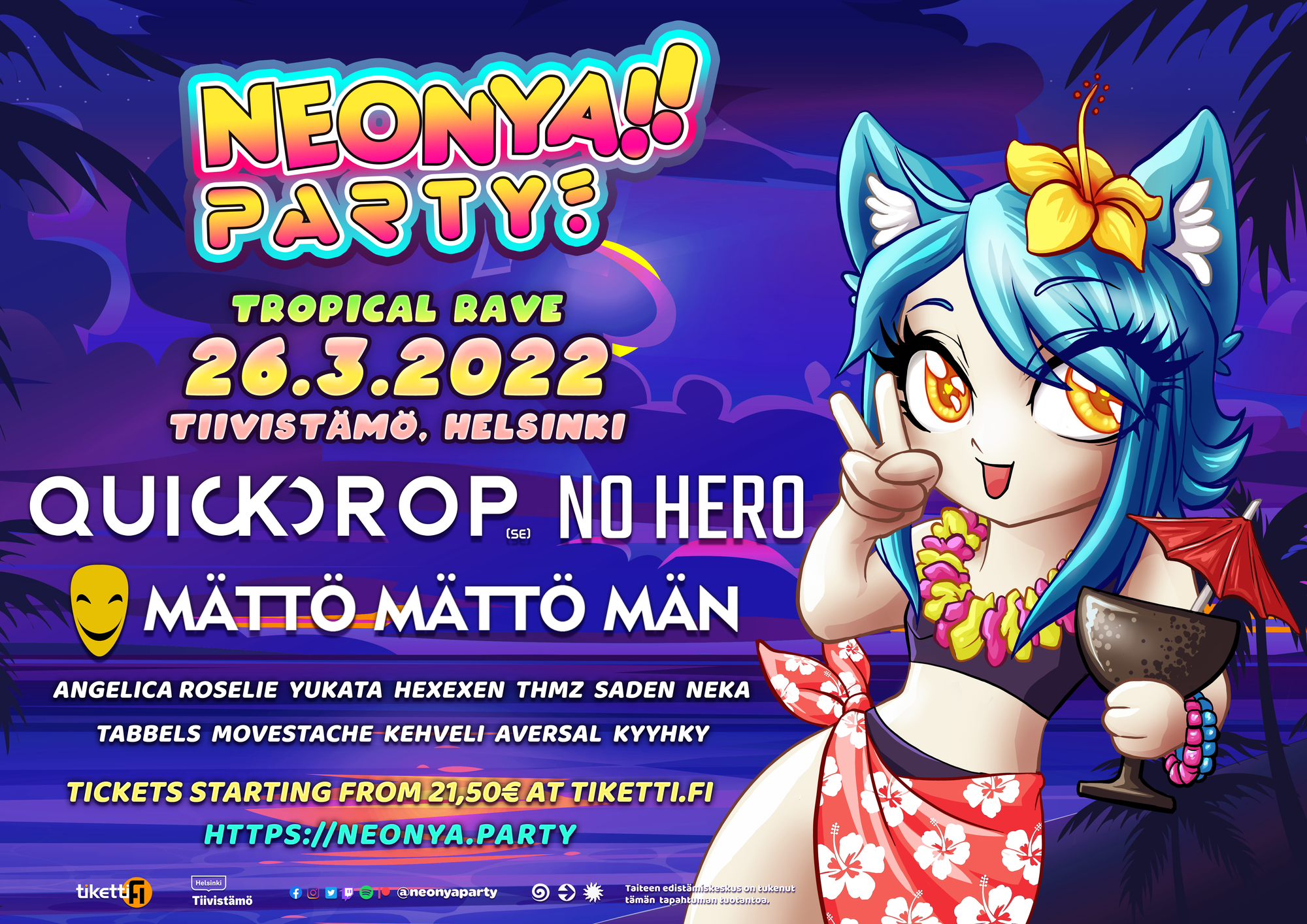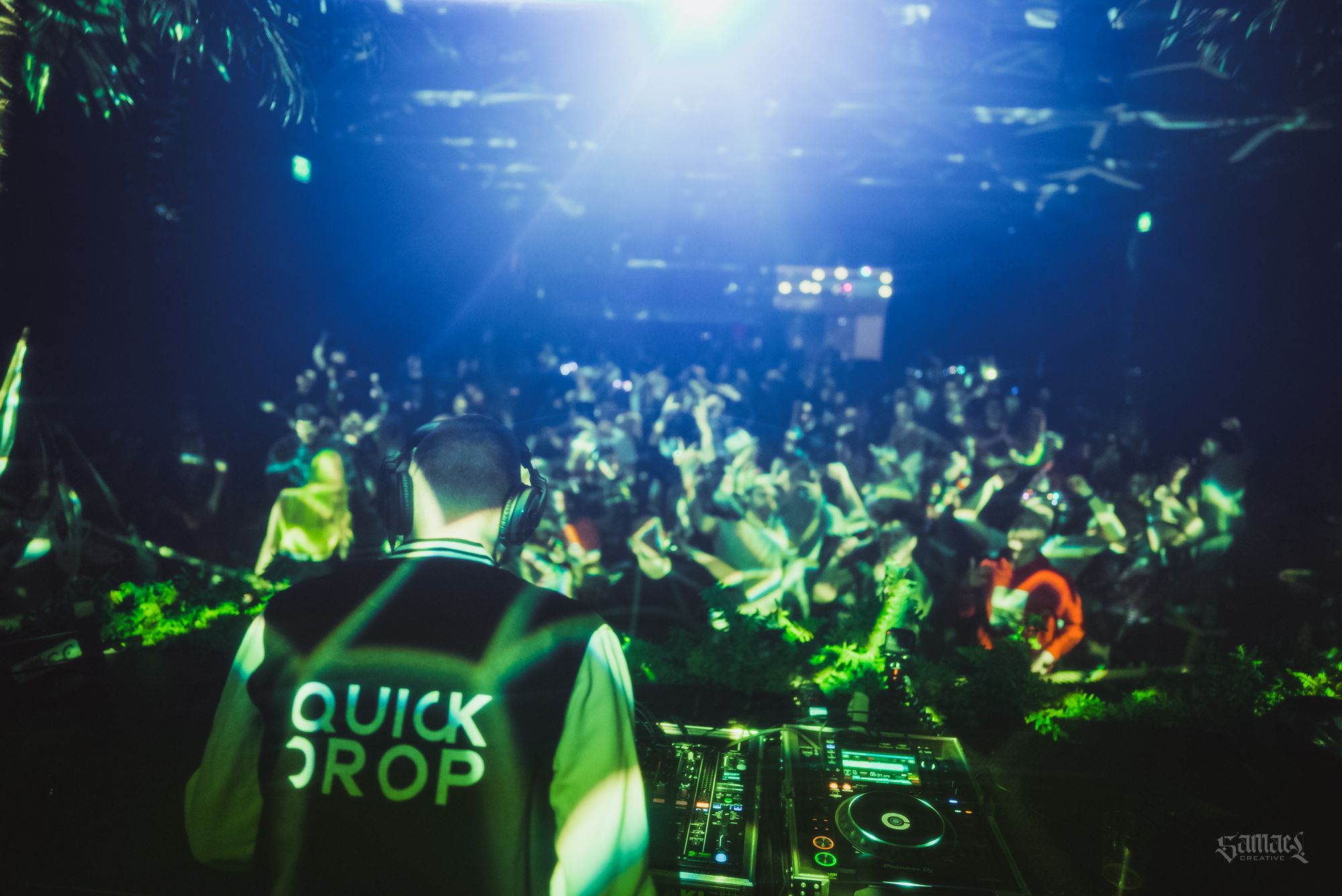 ---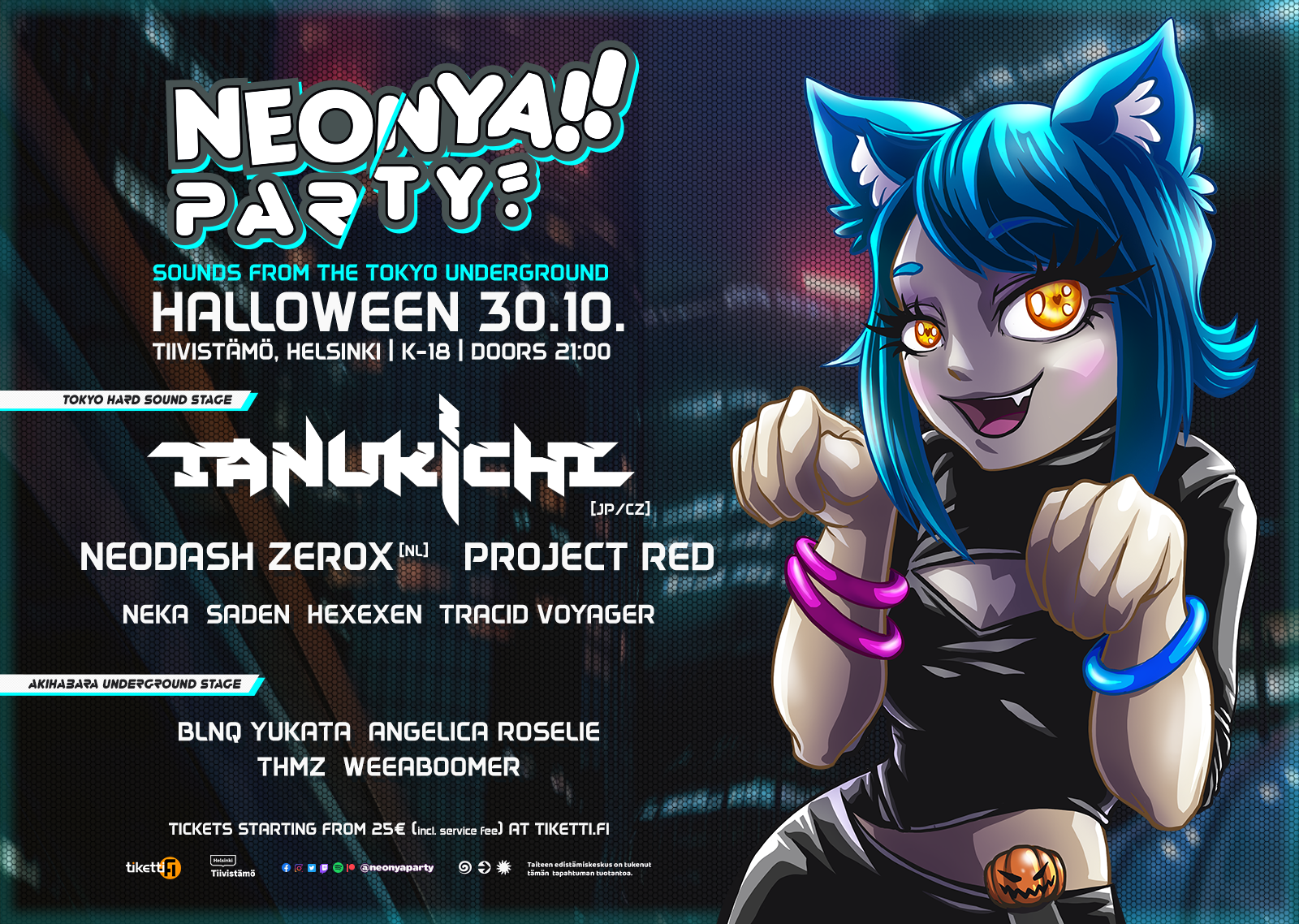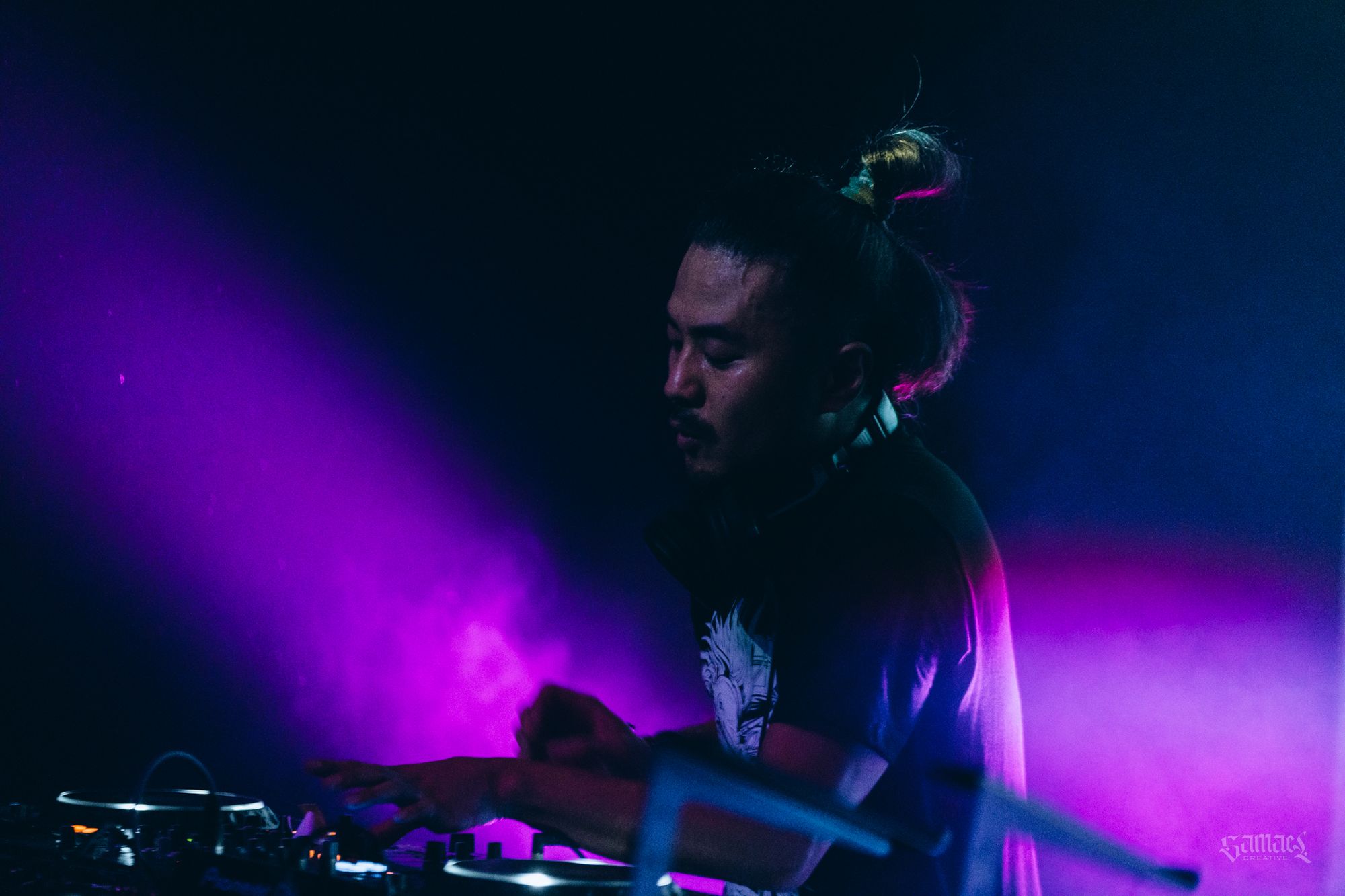 ---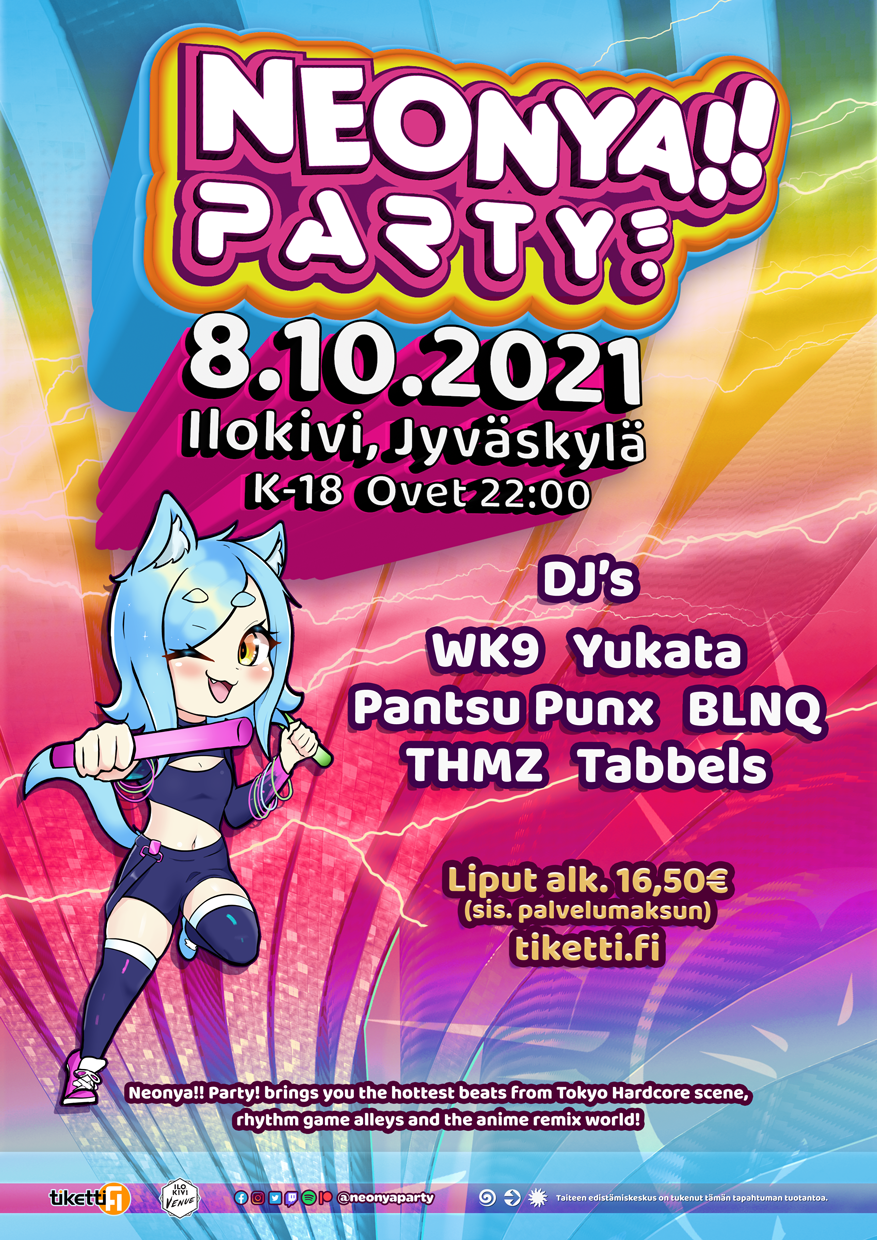 ---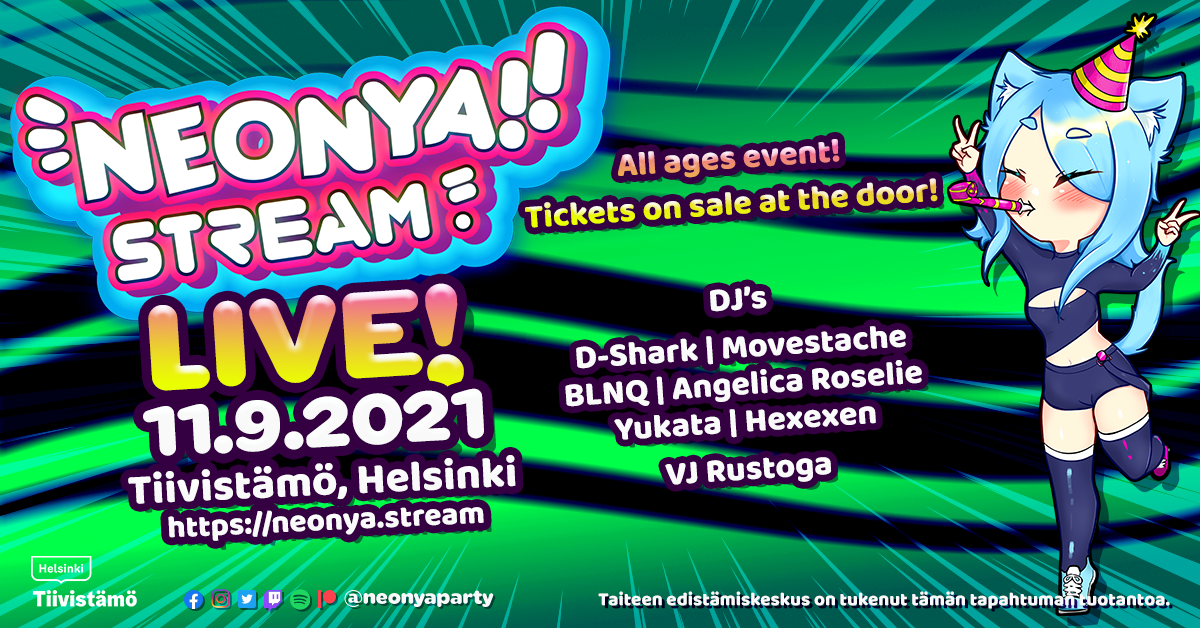 ---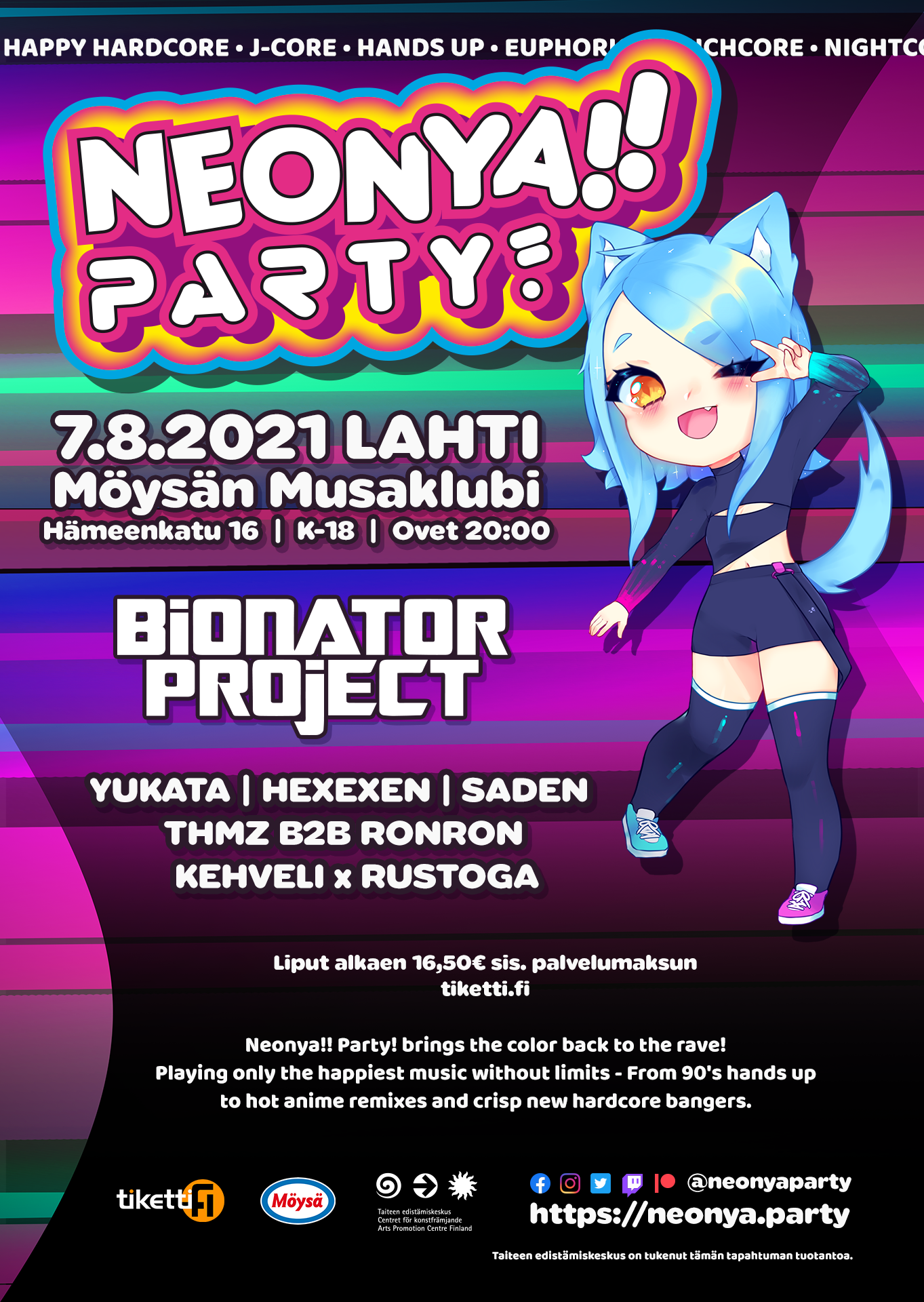 ---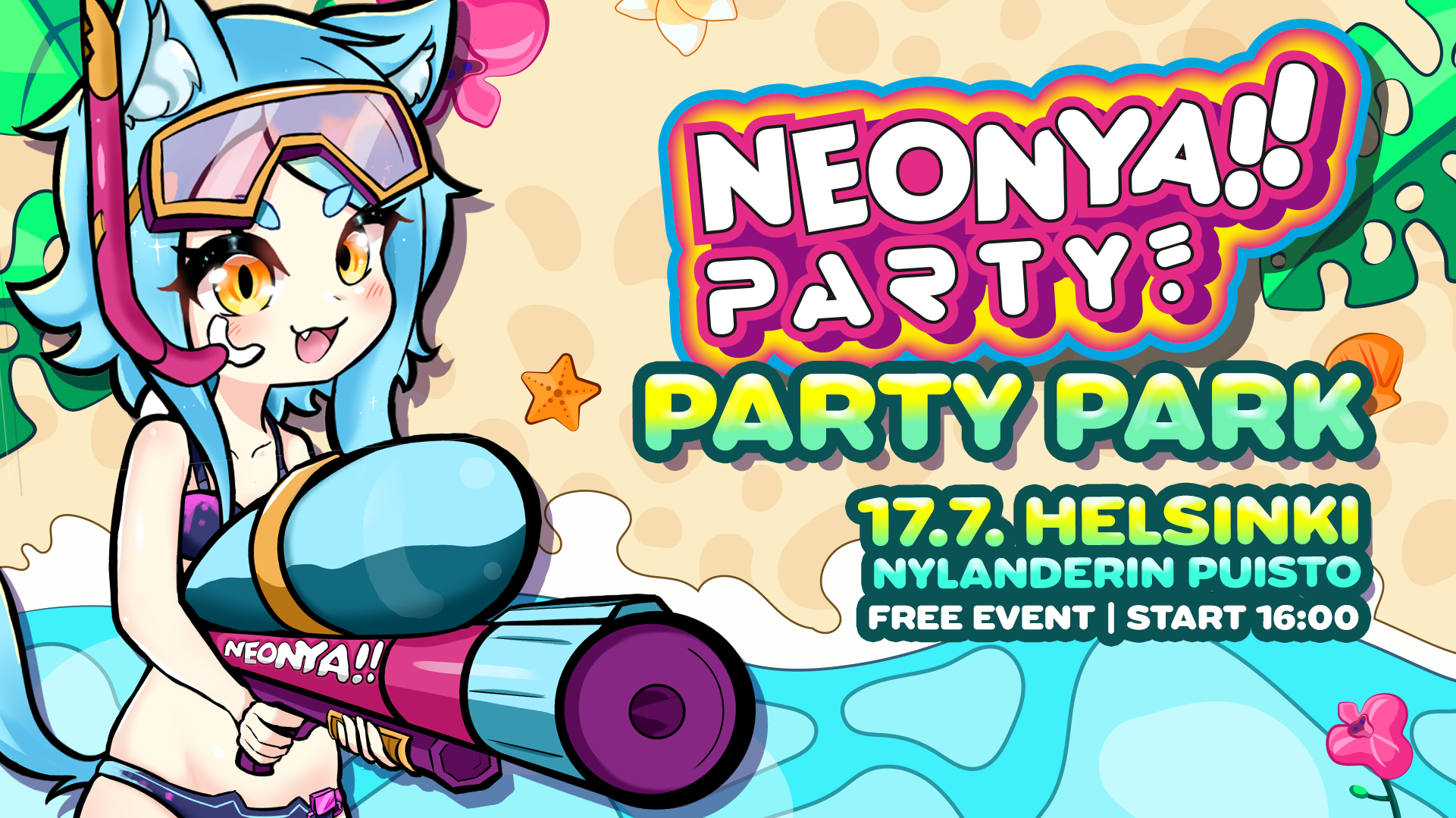 ---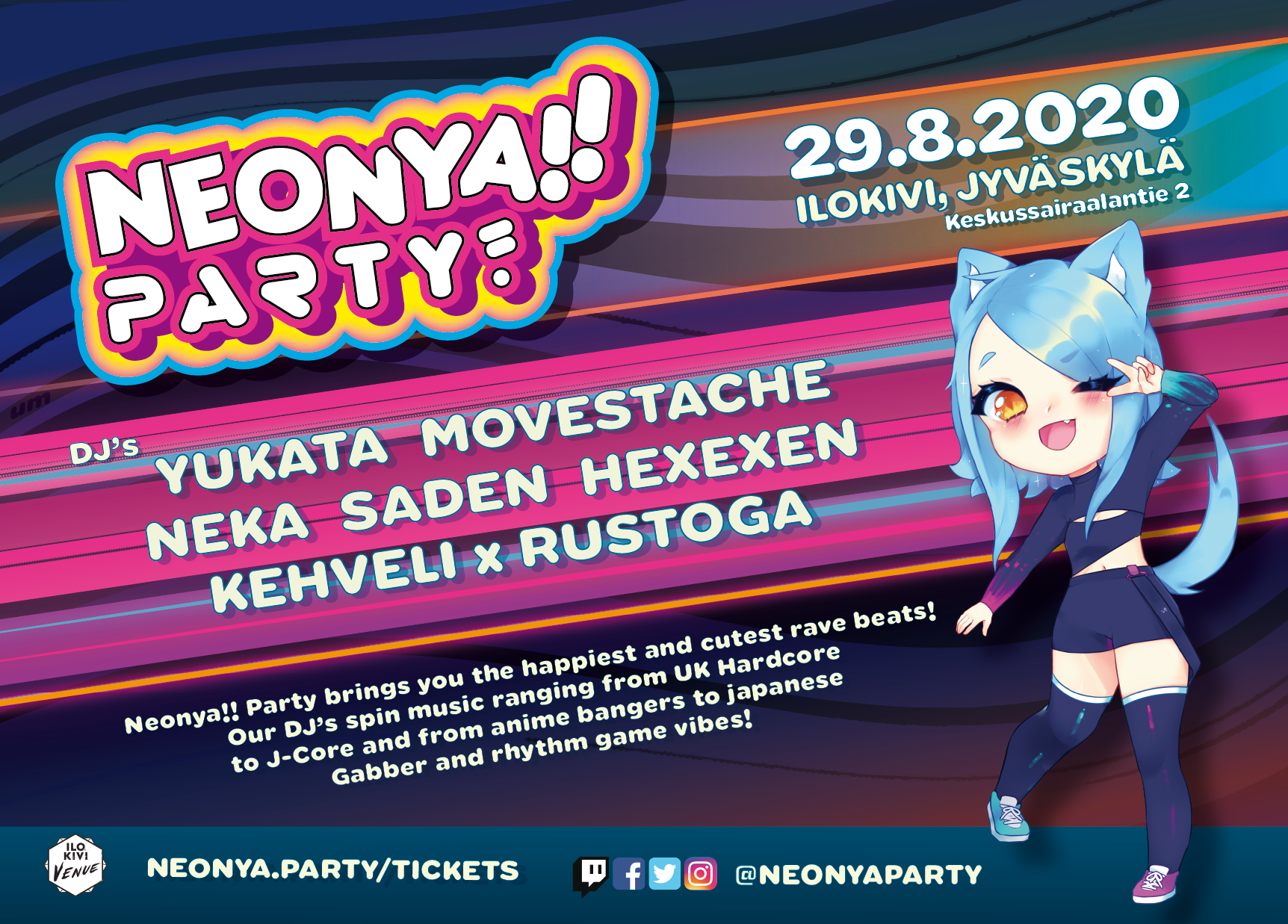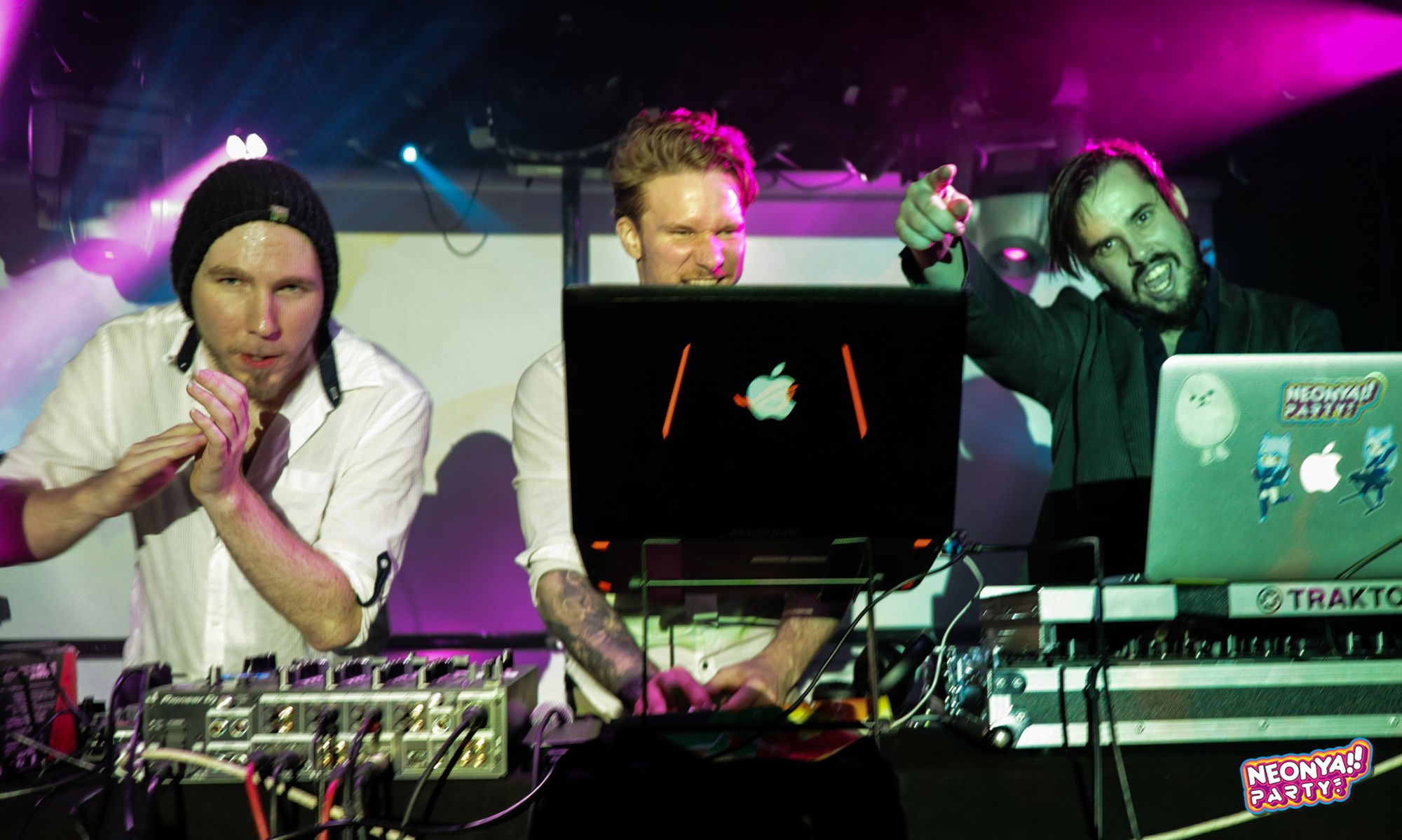 ---