NEONYA!! PARTY: HARDER X FASTER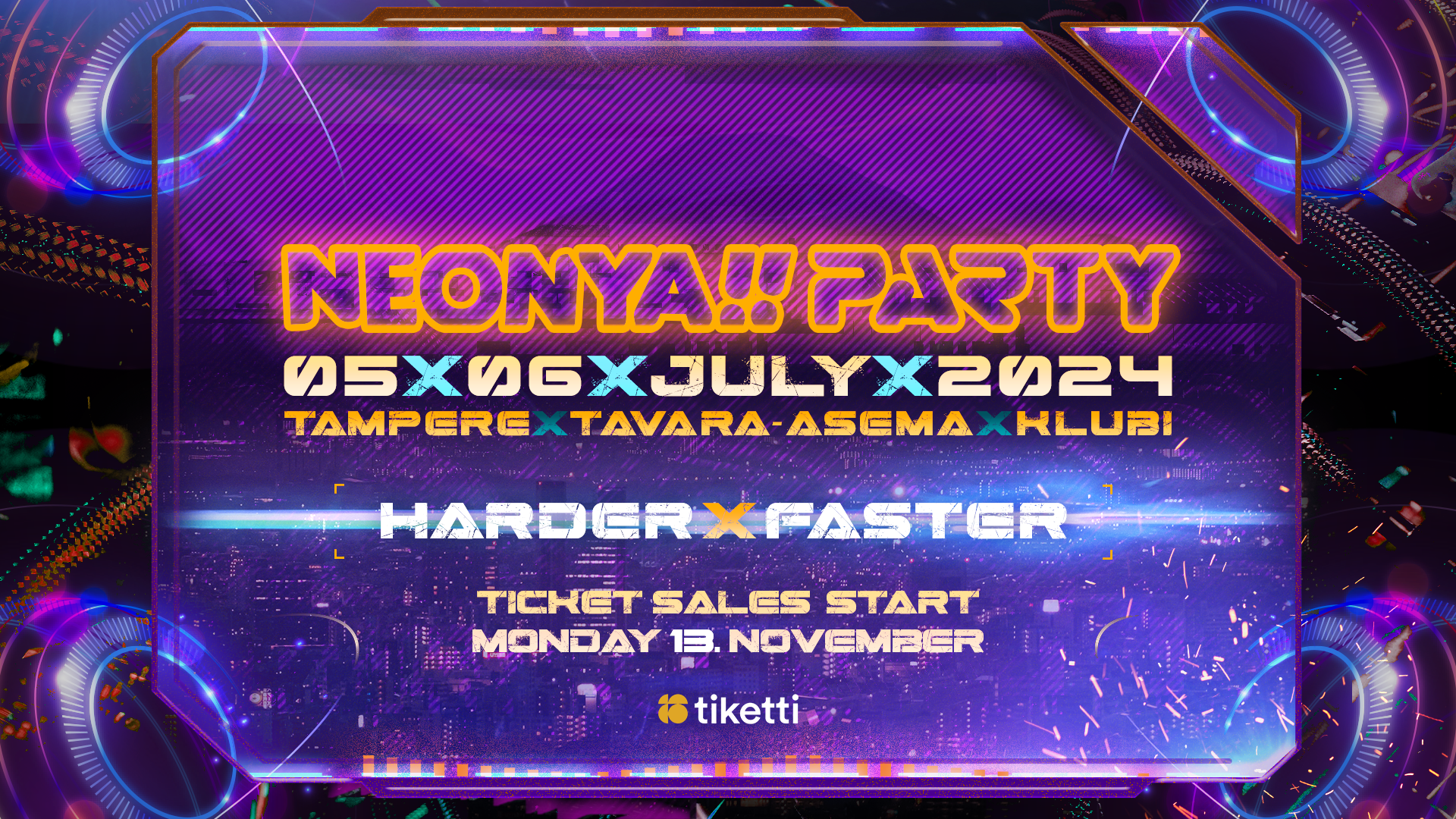 ⚠️ NEONYA!! PARTY: HARDER X FASTER ⚠️
💥 July 5th & 6th 2024 @ Tavara-asema & Klubi, Tampere, Finland
Something unique is happening in Tampere next July!
The biggest and most gorgeous Neonya!! Party to date will take place over two venues on two days: a Pre-party at Klubi on Friday the 5th, and the massive main event at Tavara-asema on Saturday the 6th.
A limited number of Blind Bird tickets go on sale on Monday, November 13th, 10:00 AM (GMT+2) at https://www.tiketti.fi/event/95063.
The lineup will be announced in December along with the second batch of tickets.
🔥  You won't be prepared for what's coming! 🔥