One more artist joins HARD💜CORE Tampere on December 5th!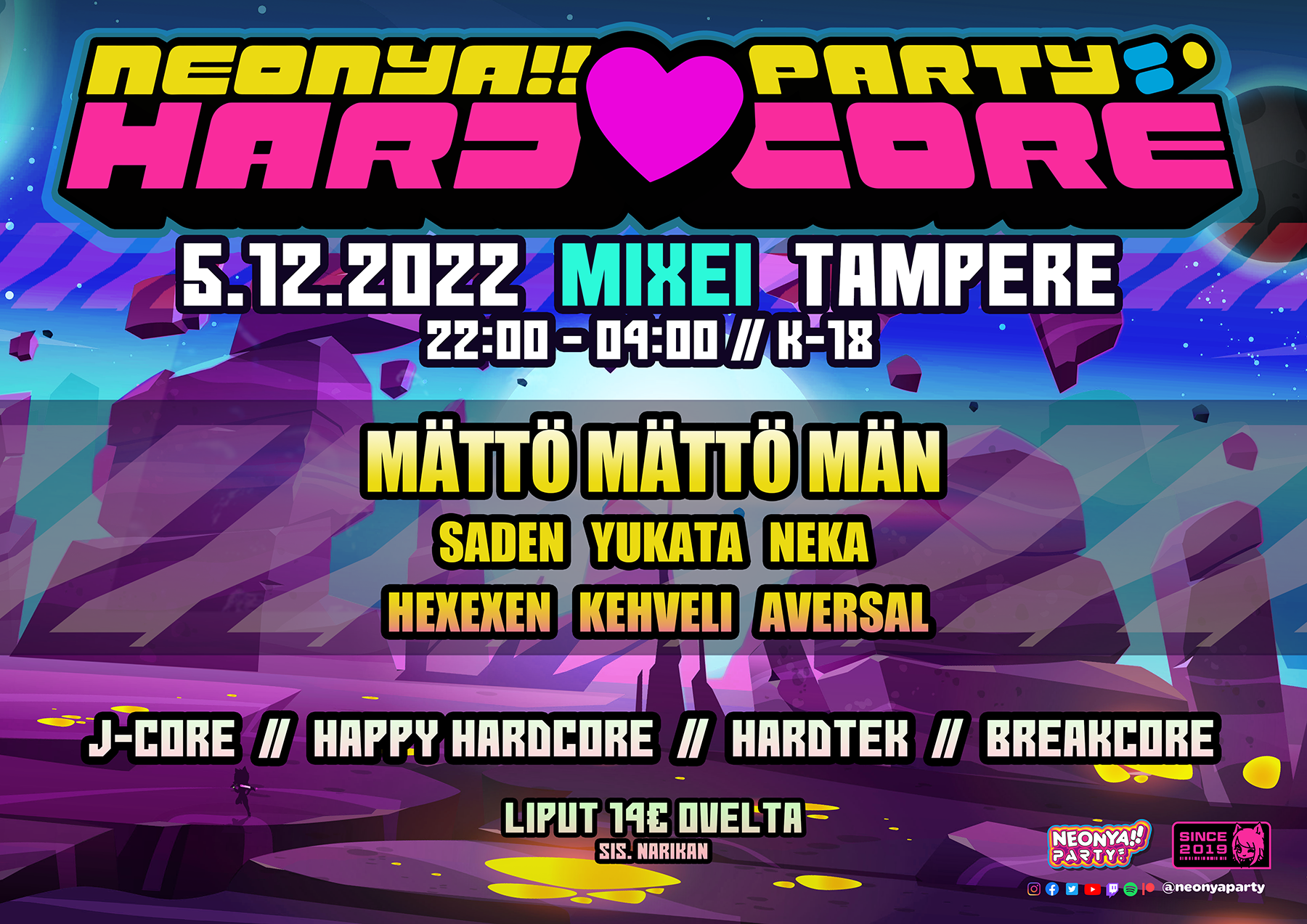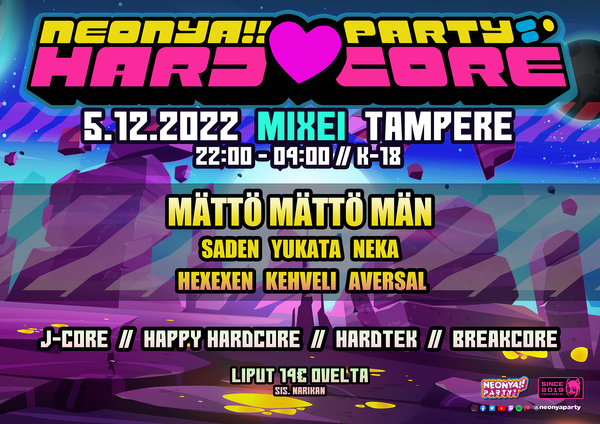 Our beloved hardcore head NEKA will be joining us in Mixei for his last gig in Southern Finland!
We hope to see each and every one of you on the dancefloor on December 5th in Club Mixei, Tampere, Finland!
Remember that this time we aren't doing advance tickets! Admission (14€ incl. cloak service fee) will be from the door only, and is likely to get crowded fast, so be there bright and early with your dancing shoes!