PROTEUS - Last Pure Hardcore Set at Neonya!! Party Hard Sound Halloween 2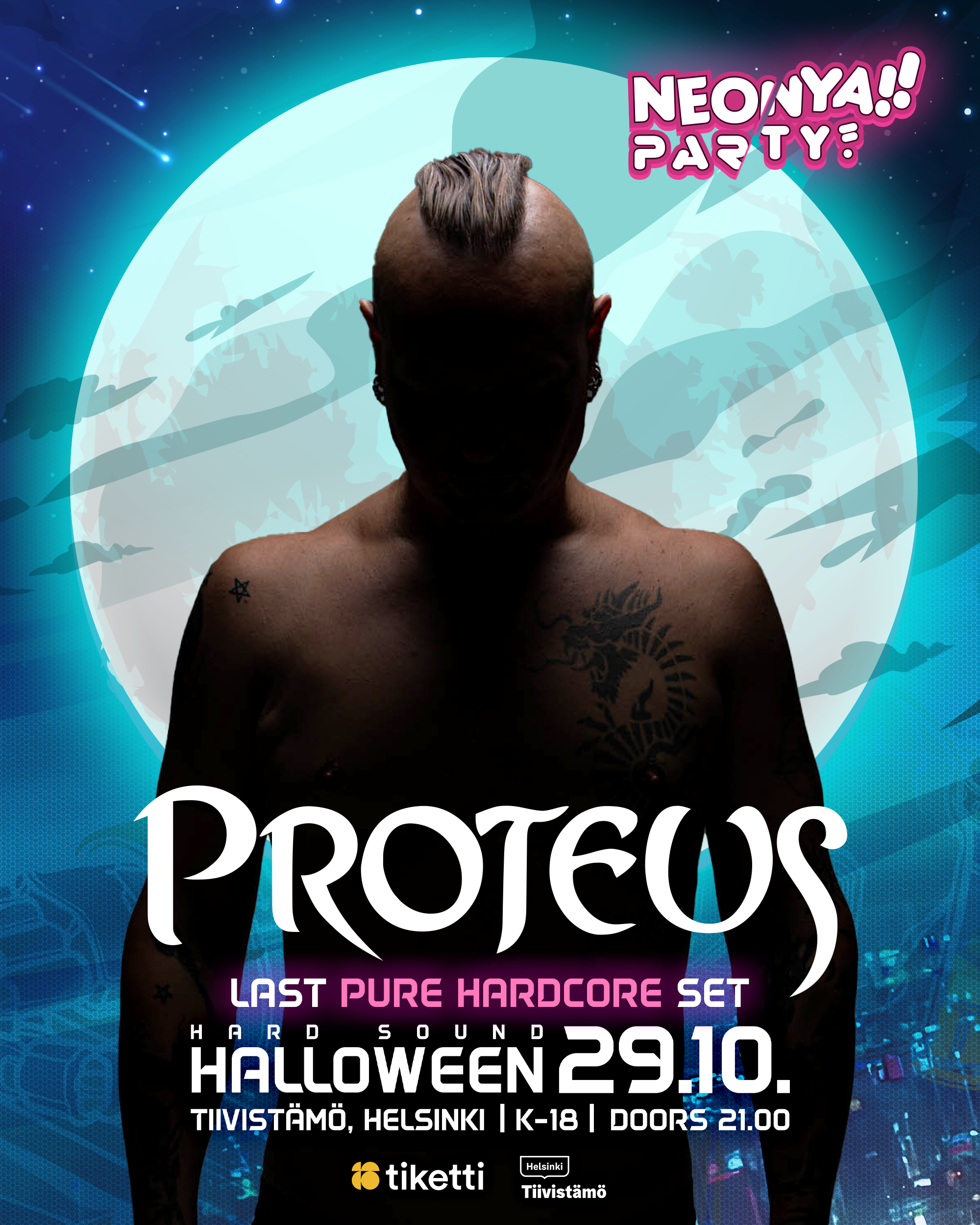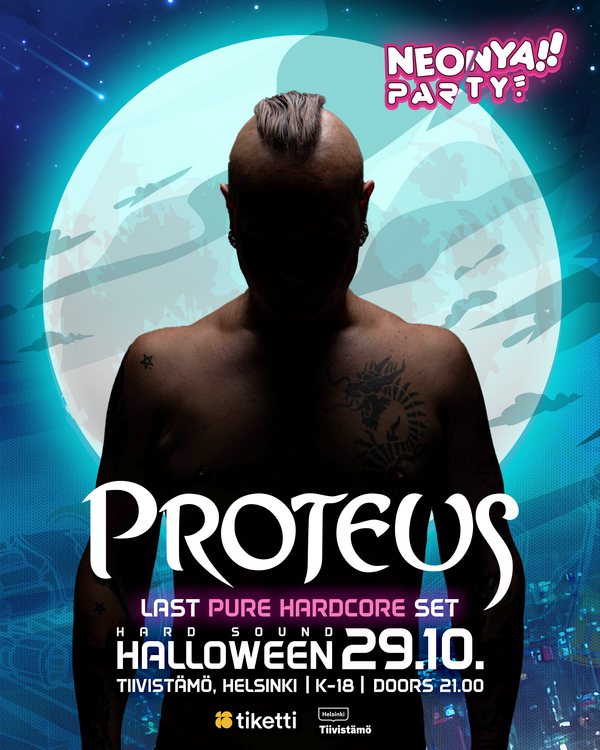 As the final surprise piece to our Halloween extravaganza, Neonya!! Party would like to warmly welcome a man who needs no introduction: PROTEUS!
Neonya!! Party is incredibly proud to host the very last PURE HARDCORE SET by the several times awarded phenom who is set to retire from DJ:ing this December, after a staggering 27 years of headlining shows all around the globe. 🔥
Neonya!! Party Hard Sound Halloween 2's massive two-stage lineup also features Hardcore veterans The Speed Freak (DE) and Sasha F, in addition to a troop of DJs covering a whole spectrum of genres from J-Core to Happy HC, HardTek and beyond!
Get your tickets now at Tiketti.fi: https://www.tiketti.fi/tapahtuma/84882