Neonya!! Party HARD💜CORE Tampere 5.12.2022 at Nightclub Mixei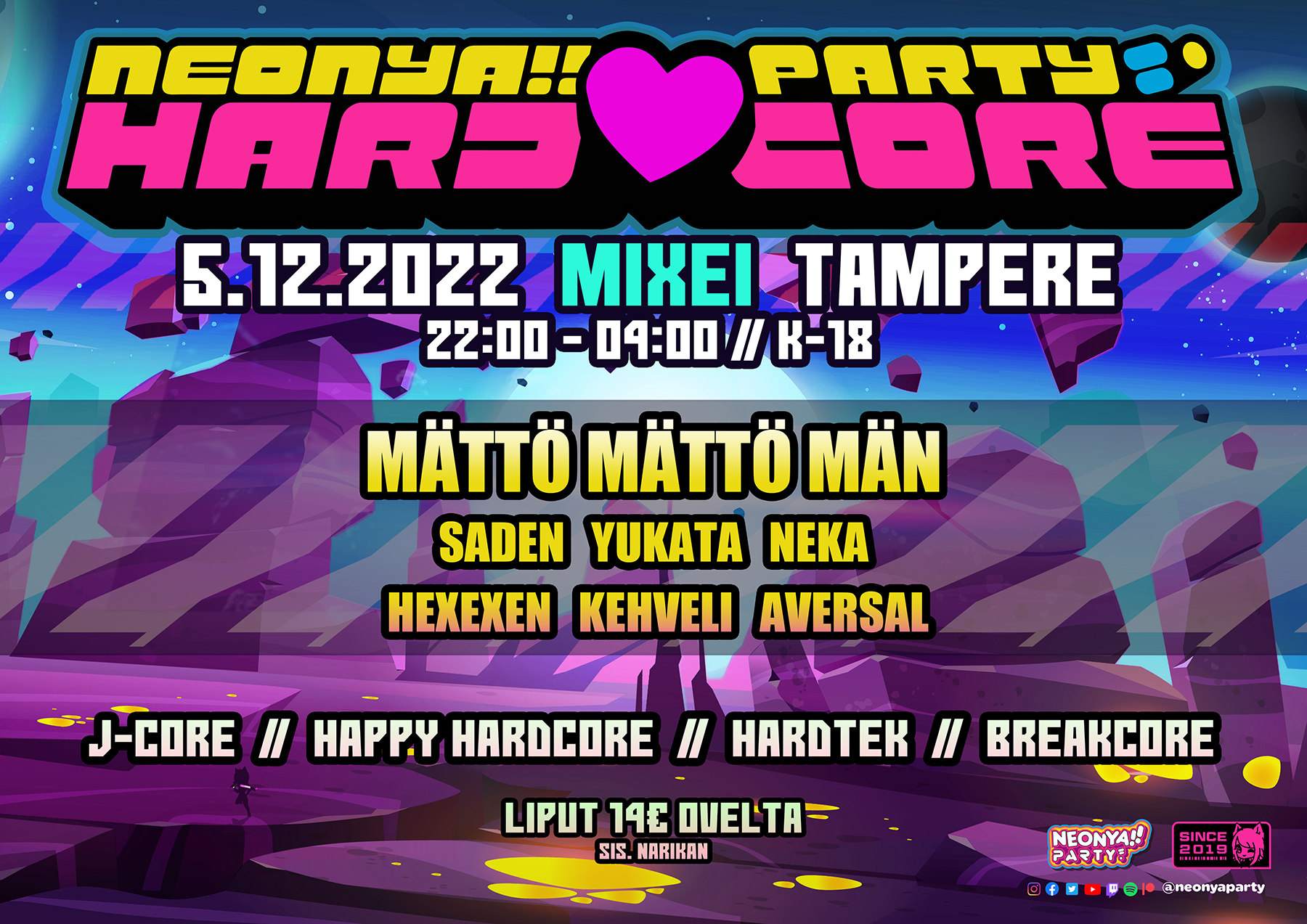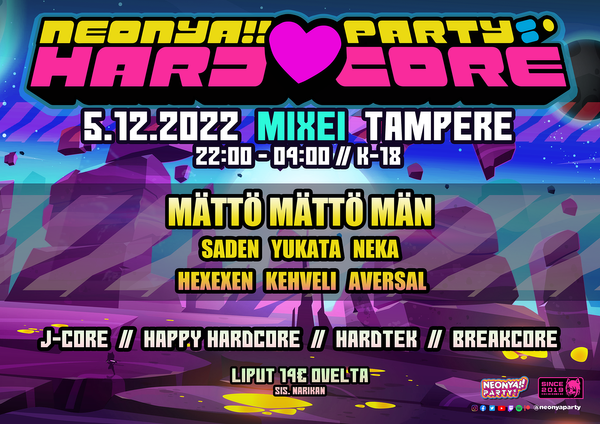 Date: 5.12.2022
Doors: 22:00 - 04:00
Tickets: 14€ incl. cloakroom fee

J-CORE // HAPPY HARDCORE // HARDTEK // BREAKCORE

DJ's
Mättö Mättö Män
SadeN
Yukata
NEKA
Hexexen
Kehveli
Aversal
Neonya!! Party returns to Mixei with their HARD💜CORE concept! Expect fast and colorful beats straight from Tokyo nightlife and from the halls of neon lit rhythm game arcades!
The no.1 finnish mash-up and remix DJ, mysterious Mättö Mättö Män will tear up the dancefloor with hardcore remixes of 90's and 00's classics - And you may also hear some debuts of fresh original tracks as well!
DJ's SadeN, Yukata, NEKA, Hexexen, Kehveli and Aversal from Neonya!! collective will all bring their favourite bangers to the club. Expect Hardcore Anime remixes, japanese and western Happy Hardcore and dancing shoes ripping Break- and Speedcore!
This time there will be no advance tickets and the admission is sold at the door only. Neonya!!'s previous night at Mixei was sold out and that's expected to happen this time as well, so make sure to be there early 💜