HARD SOUND HALLOWEEN 3 tickets available!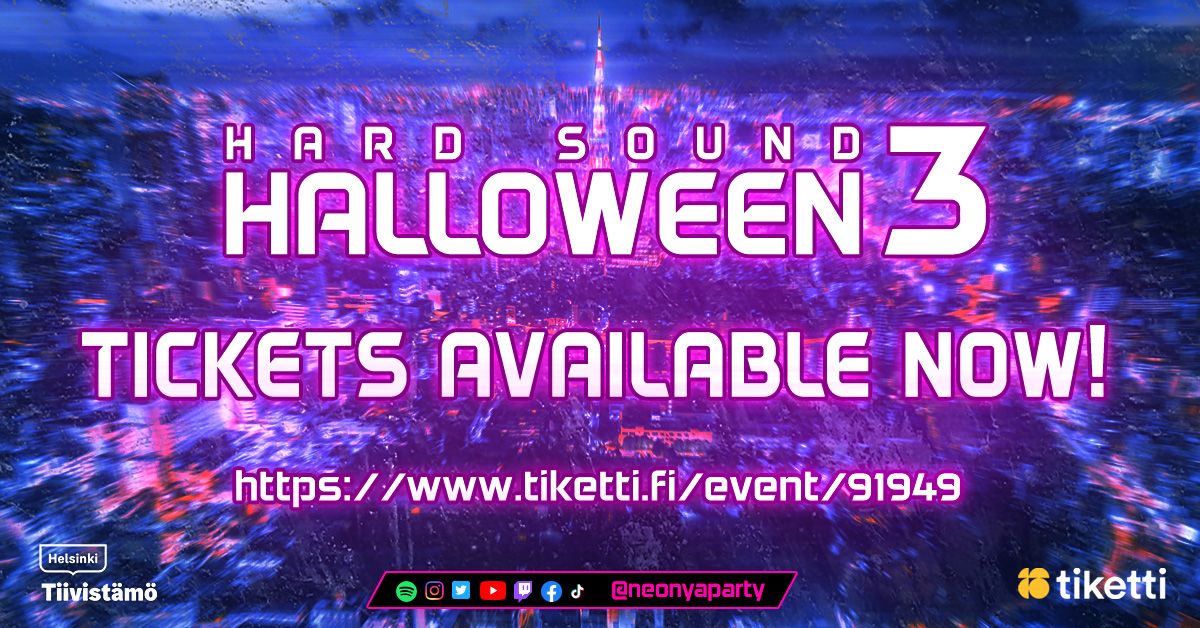 As of a few short moments ago, the doors to initial BLIND BIRD ticket sales swung wide open at https://www.tiketti.fi/event/91949!
Neonya!! Hard Sound Halloween 3, held November 10th at Tiivistämö, Helsinki, will be a night to remember for every hardcore aficionado, guaranteed with that very special Neonya!! twist, rarely heard and never surpassed across the entire european continent.
Only a very limited batch of BLIND BIRDS are available, sold at a major discount up to and only until the reveal of the artist lineup.
Don't miss your chance - GRAB YOUR TICKETS right now for €27 (+cloakroom, as usual).
The next ticket bracket, Early Birds, is priced at €32 after the Blind Birds are gone, until finally reaching the regular presale price of €38.
This is not a drill. Grab the cheapest tickets RIGHT NOW if you want them.