Hard Sound Halloween 3 Blind Birds Sold Out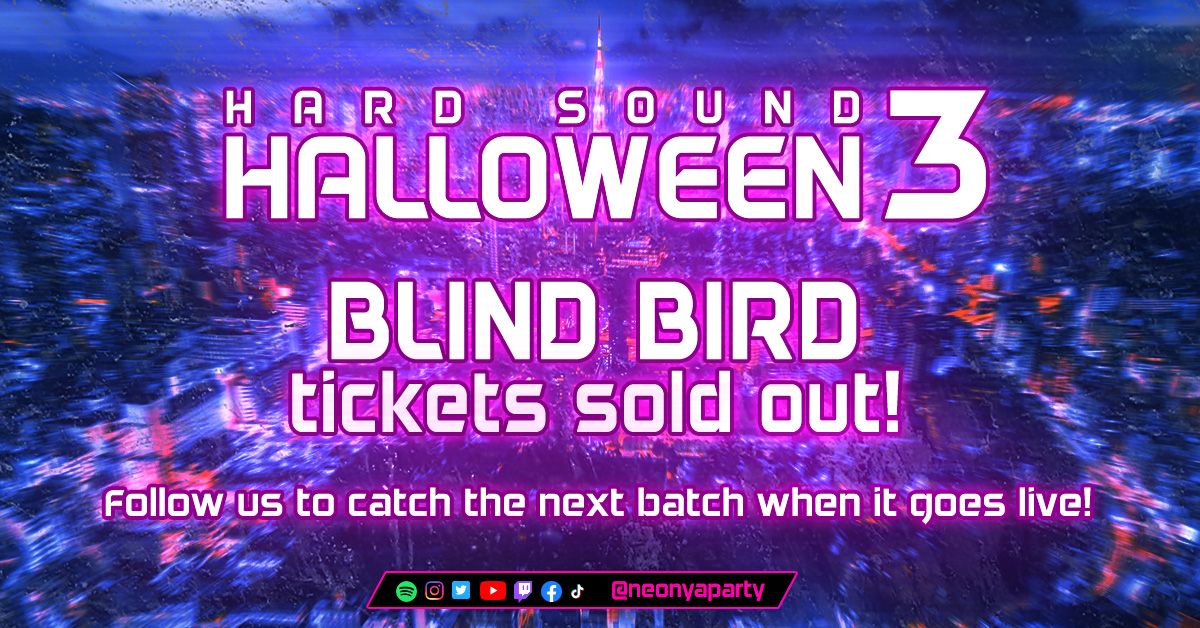 It's true, the first ticket category to our November 10th rave is unfortunately now all gone.
The next batch of tickets, the Early Birds, drops in August along with the full line-up announcement for the event!
Follow our socials and indeed subscribe to this very site with your e-mail address via the pink button in the right top or bottom corner to be sure not to miss the second wave!